World
Malaysia: 16 arrested Shiites at Ashura mourning ceremony released on bail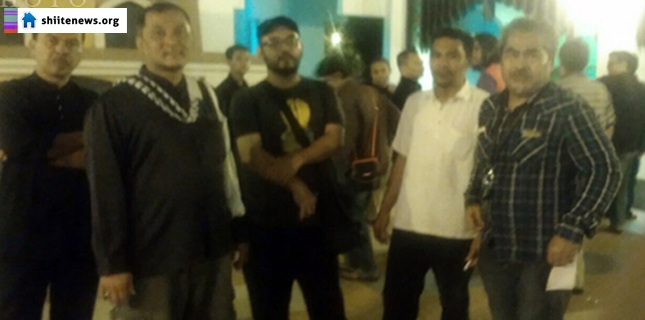 6 of Malaysian Shiites, who were arrested two days ago at Imam Hussein (AS) mourning ceremony, were released on bail.
They also have to be present at the 'Religious Affairs Organization of Selangor' (JAIS) according to the dates specified for each of them.
Police also called on every women and children of the ceremony to be present at JAIS on next Monday for answering some questions.
It all comes while Shiites of Kuala Lumpur have received all necessary permits from the authorities for organizing such ceremonies.
Malaysian police two days ago and on the eve of Tasua raided Imam Hussein (AS)'s mourning ceremony at the Imam Reza (AS) Hussainiyah in Kuala Lumpur and interrogated Hojjatulislam Mohammed Kamel Haji Zahir bin Abdul Aziz, ABNA correspondent reported on October 22, 2015.
They took all detainees to the Religious Affairs Organization of Selangor in the region of Shahi Alam.
Five years ago also security forces of Selangor province raided Shia mourners on the eve of Ashura and arrested many of mourners.
That year Hojjatulislam Mohammed Kamel Haji Zuhairi and another Iranian scholar Hojjatulislam Mohsen Radmard were arrested and spent some time in prison.