World
'Sheikh Zakzaky' pay tribute to the Lebanese Hezbollah Resistance's martyrs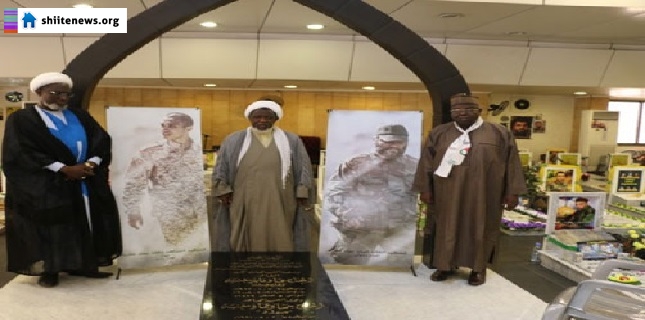 Islamic scholars from around the globe participating in a conference in Lebanon's capital Beirut weeks ago and underlined the need for the Muslim world to unite against Israel, saying the Zionist regime has launched an open war on Muslims.
Leader of the Islamic Movement in Nigeria, Sheikh Ibraheem Zakzaky, was among the participants at the summit.
Participants, both Sunnis and Shias, at the International Union of Resistance conference in Beirut on Wednesday 29th July discussed ways to promote unity and solidarity in the Muslim world and focus on the problems facing the Islamic world. They highlighted the cultural and religious commonalities among Muslim countries and stressed the need for them to set aside their differences.
The organizer of the event, the International Union of Resistance, was formed in the Lebanese capital last year to create a unified front in the face of the Israeli threat in the strategically important region of the Middle East.
In their speeches and messages, the Muslim academics said that confronting the Tel Aviv regime has always been the top priority of Islamic resistance movements.
The Muslim intellectuals at the conference also expressed their strong will and determination to counter the Israeli threat despite the risks involved.
The scholars pointed out that Israel is on the verge of collapse due to its brutal policies and vowed to continue the resistance against the entity until its fall.
In his trip to Lebanon, Leader of the Islamic Movement in Nigeria, Sheikh Zakzaky, tributes to the martyrs of the Lebanese Hezbollah Resistance Movement. These are pictures of visit to the graveyard of Hezbollah martyrs in Lebanon. There is the grave of Imad Mughniyeh and his son Jihad who is buried close to him. Also, the graves of Sayyid Hadi the son of Sayyid Hasan Nasrullah and other martyrs.