World
Turkey Arrests 21 Suspected ISIL Terrorists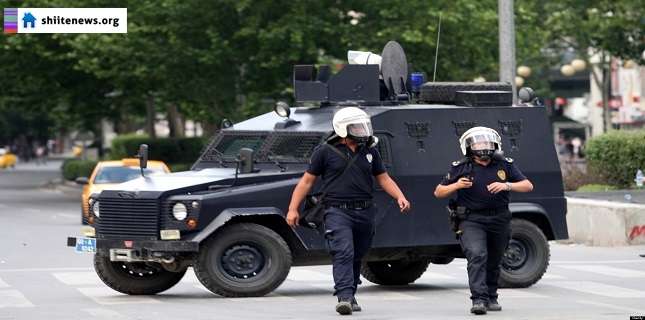 Turkey on Friday detained 21 suspected members of the so-called 'Islamic State of Iraq and the Levant' (ISIL) takfiri group, including three foreigners, in a major operation in several cities including Istanbul, state media said.
Police detained the suspects in pre-dawn raids in several addresses in Istanbul city, as well as Sanliurfa province near the Syrian border, southern Mersin province and Kocaeli province east of Istanbul.
The detainees are suspected of helping the terrorist group recruit people from Europe, the official Anatolia news agency said.
The foreigners, whose nationalities were not immediately clear, were planning to cross into Syria, it added.
Arrest warrants were issued for at least 30 suspects, Anatolia said, adding that police also seized two hunting rifles, scores of bullets, documents belonging to ISIL as well electronic equipment and military uniforms.
Western states have repeatedly accused Turkey of not doing enough to halt the flow of terrorists across its 911-kilometer (566-mile) border with Syria.
The arrests came after a two-day visit this week by a senior US delegation during which Turkey pledged more cooperation in the fight against the ISIL terrorists in Syria.
Syria was hit by a violent unrest since mid-March 2011, where the western media reports accuse countries, mainly the USA, Turkey, Saudi Arabia and Qatar of orchestrating the civil conflict in the country and providing terrorist groups with money, weapons and trained mercenaries.