World
Grand Imam of Al-Azhar urges need for joint Arab, Muslim efforts against 'Takfiri' groups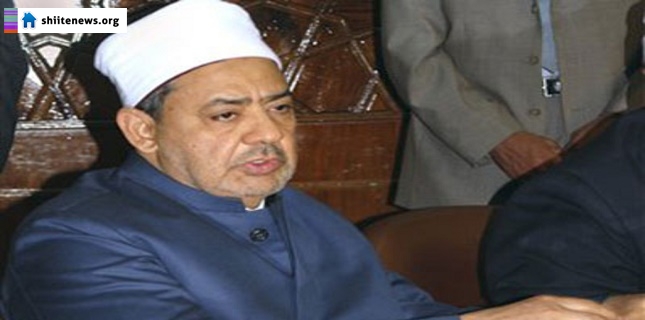 The Grand Sheikh of Egypt's Islamic Al-Azhar University Ahmed Al-Tayeb stressed the need to unite Arab and Islamic efforts to tackle 'Takfiri', fundamentalist and terrorist groups, and warned against heeding plots that seek to incite sectarian sedition.
His comments came upon meeting several Kuwaiti Shia personalities, who thanked him for his position on the deadly terrorist Imam Al-Sadeq mosque attack in Kuwait, at his residence.
According to Egypt's state MENA news agency, they also expressed gratitude over Al-Azhar's stance against terrorism and extremism, and its efforts to promote peaceful coexistence and unity.
The Kuwaiti delegation also expressed their condolences over the assassination of Egypt's attorney general and attacks which killed many soldiers.
In turn the Al-Azhar chief thanked the delegation for their sentiments, and His Highness the Amir Sheikh Sabah Al-Ahmad Al-Jaber Al-Sabah for his efforts on humanitarian work and maintaining the unity and stability of Kuwait.
The delegation included businessmen Abdulwahab Al-Wazzan, Jawad Bukhamseen, Mousa Marafi and ex-Minister of Education and Higher Education Rasheed Al-Hamad, Deputy parliament speaker Mubarak Al-Khrainij and ex-Finance Minister Mustafa Al-Shemali.
Also ex-Information Minister Abdullah Al-Muhailbi, ex-Minister of Public Works Fadhel Safar, ex-Army Chief-of-Staff Lt Gen Ali Al-Momen and ex-Ministry of Justice Advisor Abdulhadi Al-Attar.