World
Pro-Palestinians gather in Cape Town to condemn Israeli crimes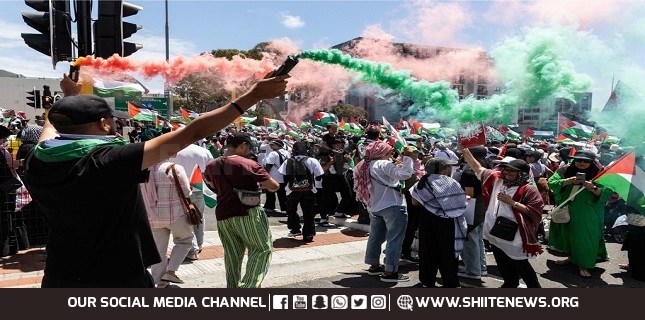 Thousands participated in a march against ongoing Israeli bombardment of Gaza, at Cape Town.
Multiple pro-Palestine rallies and demonstrations have been held in South Africa since last week, calling on its government to expel the Israeli ambassador and take other actions against the "apartheid state" for its ongoing bombardment and siege of the Gaza strip.
Thousands of Palestinians on Friday fled from around Gaza City's main hospital after a series of strikes that staff blamed on Israel hit in and around several hospitals overnight. They joined a growing exodus of people toward the south amid intensified fighting as Gaza officials said the Palestinian death toll from the war surpassed 11,000 people.