World
People in Scotland hold rally in support of Palestinians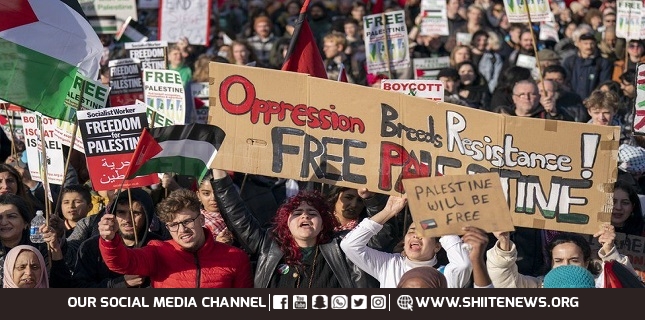 Thousands of people participated in pro-Palestine protests across Scotland on Armistice Day.
The Zionist regime has been targeting the people of Gaza for more than a month, and in the meantime, medical centers and hospitals have also been targeted. The number of Palestinian martyrs in Gaza has exceeded 11,000.
Demonstrations were taken place in major cities including Edinburgh, Glasgow, Dundee, Aberdeen on Saturday (November 11) calling for a ceasefire in Gaza as the UK commemorates an end to fighting in World War One.
It comes after a sit down protest was held in Kelvingrove Art Gallery on Friday (November 10), with campaigners calling for Palestinian liberation.