World
US President's son caught red-handed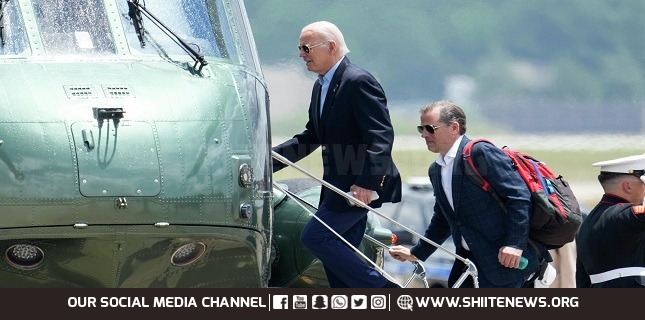 Shiite News: US President Joe Biden's son Hunter Biden has been indicted on 3 charges.
According to news reports, Hunter Joe Biden was charged with possession of illegal weapons and making a false statement to mislead the police, which carries a sentence of 10 years in prison.
The US president's son was accused of lying when he bought the gun five years ago and later admitted that he was a heavy drinker.
Analysts have said that if Hunter Biden, 53, is convicted, it could adversely affect his father Joe Biden's re-election campaign.
On the other hand, the opposition Republican Party had alleged that efforts were being made to save President Joe Biden's son, but no evidence was provided regarding this allegation.
This isn't the first time that Hunter Biden could be a detriment to his father Joe Biden's political career. Earlier, a woman claimed to be Hunter's friend and the mother of his daughter.