World
Kim Jong-un heads toward Russia to visit Putin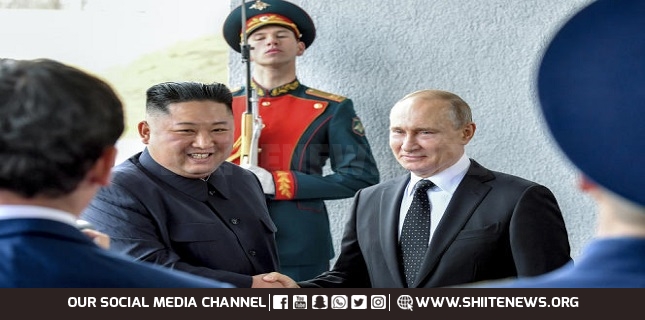 North Korea's leader Kim Jong-un is on his way to Russia in his armored train Monday, Pyongyang state media reported Monday.
North Korea's Central News Agency officially announced that the country's leader, Kim Jong-un, left Pyongyang for Russia on a private train on Sunday afternoon.
The Kremlin confirms that a meeting between Russian President Vladimir Putin and North Korean leader Kim Jong Un will take place in Vladivostok, in Russia's Far East, in the coming days. The meeting comes amid US claims that Putin is eager to secure additional North Korean arms for Russia's war in Ukraine perhaps in exchange for food aid or technological support.
Putin reportedly arrived in Vladivostok on Monday, Kremlin spokesman Dmitry Peskov said, according to state TV Russia 24. And the city is where Kim and Putin met for the first time in April 2019.
Washington and its allies have been voicing concern at recent signs of closer military cooperation between Russia and the nuclear-armed North.