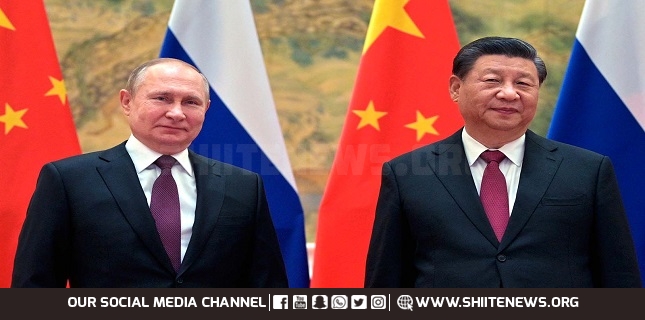 The naval forces of China and Russia have launched a one-week joint exercise off the coast of the Chinese Zhejiang Province in the East China Sea.
"This joint exercise is directed at demonstrating the determination and capability of the two sides to jointly respond to maritime security threats… and further deepen the China-Russia comprehensive new-era strategic partnership of coordination," China's Eastern Theater Command of the People's Liberation Army said in a short statement posted on Monday.
The Russian Defense Ministry said in a statement also posted on Monday that the warships involved in the joint naval exercise included the Varyag missile cruiser, the Marshal Shaposhnikov destroyer, and two corvette-class ships of Russia's Pacific Fleet.
The ministry added that the Chinese side would deploy several of its surface warships, plus a submarine to take part in the joint naval exercise.
In addition, military aircraft from both sides will be taking part in the joint exercise from Wednesday until next Tuesday.
Meanwhile, China and Russia have stepped up joint military exercises as part of their aligning of foreign policies to oppose the US hegemony. Earlier this year, Russian Foreign Minister Sergei Lavrov said Moscow had placed its focus on developing relations with Beijing.
Amid the recent tensions between Beijing and Washington over the US' political and military interference in Taipei, Russia strongly backed China.
Since Chinese President Xi Jinping and his Russian counterpart, Vladimir Putin, described the friendship between the two as having "no limits," Washington has become more vigilant about the relations between Beijing and Moscow.
The Biden administration has been sending heavy weaponry to Ukraine and shared military intelligence with the embattled government in Kiev since war began in the country, despite warnings by Moscow against US interference.