World
Moroccans rally against Normalization with Zionist terrorist regime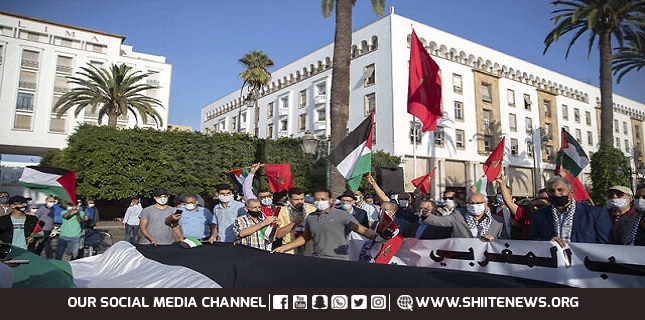 People have held rallies in different parts of Morocco to voice their opposition to normalization of ties with the Zionist regime of Israel.
The participants in the demonstrations, organized in different cities such as the capital Rabat, carried Palestinian flags and chanted slogans against close ties with the Tel Aviv regime.
They called on Moroccan statesmen to reconsider normalization of relations with the occupiers of Palestine.
The demonstrations come as the Moroccan government is hosting a so-called "Education and Coexistence" conference, attended by officials from the Israeli regime, Arabi24 website reported.
Several other Arab countries, including Bahrain, Jordan and the United Arab Emirates, are also attending the conference, known as N7.
The three-day conference, co-organized by the Atlantic Council and the Jeffrey M. Talpins Foundation, is being held Rabat.
While the Arab countries that have normalized ties with Israel have had no progress in any area, even in economy, over the past two years, speakers at the conference hailed what they called development in cooperation between Israel and Arabs since the normalization agreements were signed.
The Moroccan government normalized diplomatic ties with the Israeli regime in December 2020, following a similar move by the UAE, Bahrain and Sudan.
Muslims worldwide, including in these four countries, have condemned the measure as a betrayal of the cause of Palestine.