World
Kenyan Shia Muslims observe Ashura mourning rituals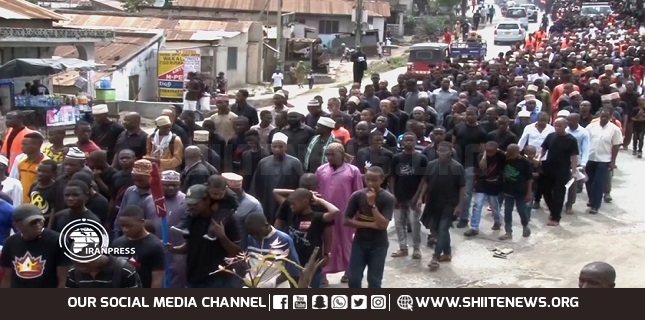 Thousands of Muslims in Kenya, east of Africa, held the Arbaeen march in their country.
Saturday, Safar 20, September 17, is the occasion of Arbaeen, which is 40 days after the martyrdom of Imam Hussein (AS) and his companions in Karbala.
Muslims in Mombasa came into the streets on Saturday and Sunday and took part in Arbaeen March rituals while dressed in black and carrying Ashoura flags.
Pilgrims from different parts of the world arrive in Iraq to participate in the ever greatest event in the world, Arbaeen March, walking toward the holy Shrine of Imam Hussein (AS) in Karbala city.
Despite some difficulties, such as the hot weather, the 2022 Arbaeen procession was held with the in-million participation of the pilgrims in Iraq's Karbala, displaying the Islamic unity under Imam Hussein's (AS) flag.