World
Former US intelligence officer: Ukraine war a 'NATO-Russian conflict'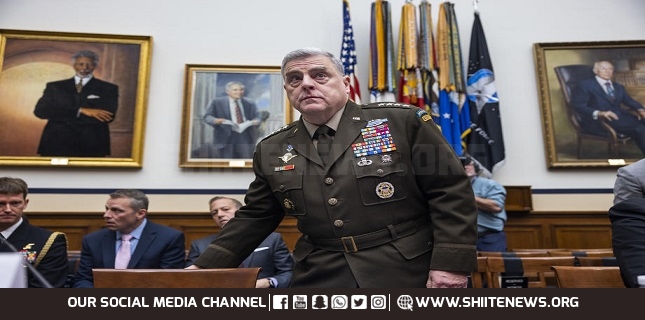 Former US Marine Corps intelligence officer William Scott Ritter Jr. called the current phase of the Ukraine-Russia conflict a NATO-Russian phase.
Commenting on the war's first phase, Scott Ritter said, "While Russia was busy destroying the Ukrainian military on the battlefield, Ukraine was busy reconstituting that army."
He further described the second phase, saying, "Russia faced mobilized territorial and national units, supported by reconstituted NATO-trained forces. But the bulk of the NATO trained forces were held in reserve."
On the third phase, he said Russia is now "facing a NATO-style military force that is being logistically sustained by NATO, trained by NATO, provided with NATO intelligence, and working in harmony with NATO military planners."
"The current Ukrainian counteroffensive should not be viewed as an extension of the phase two battle, but rather the initiation of a new third phase which is not a Ukrainian-Russian conflict, but a NATO-Russian conflict."
The former US Marine warned that the war was being orchestrated and implemented by NATO.
"The speed of the Ukrainian advance was unexpected, as were the tactics used by Ukraine. The level of operational planning support and intelligence provided by NATO in support of this counterattack likewise appeared to have taken the Russians by surprise," he added.
"But the Russian army is extremely adaptive."
He believes that the war is also going to have continuous new phases until Ukraine either exhausts its will to fight and die, or NATO exhausts its ability to continue supplying the Ukrainian military.
While calling the billions of dollars of military assistance by the US a game changer, he said, "What we are witnessing in Ukraine today is how this money has changed the game. The result is more dead Ukrainian and Russian forces, more dead civilians, and more destroyed equipment."
He believes that Russia will win the war but it would cost the parties involved a price.