World
Birth anniversary of Prophet Muhammad held in Nigeria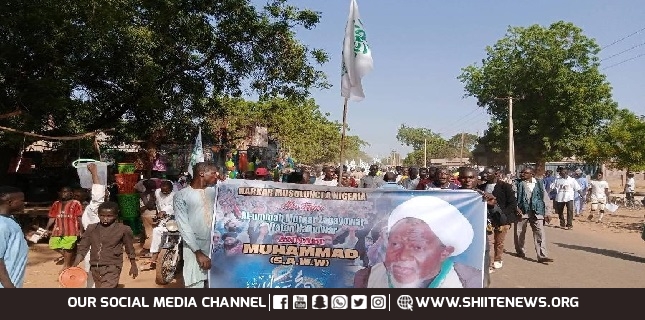 Nigerian Muslims celebrated the birth anniversary of Prophet Muhammad (PBUH) on Tuesday in the streets of various states of Nigeria.
Muslims in Nigeria's Bauchi state also took part in the celebration, distributing cakes and sweets.
Nigeria has the largest Muslim population in West Africa. According to estimates in 2018, over 49.5% of the total population of Nigeria are Muslim.
In 2007, the BBC estimated that slightly over 50% of the population are Christian.