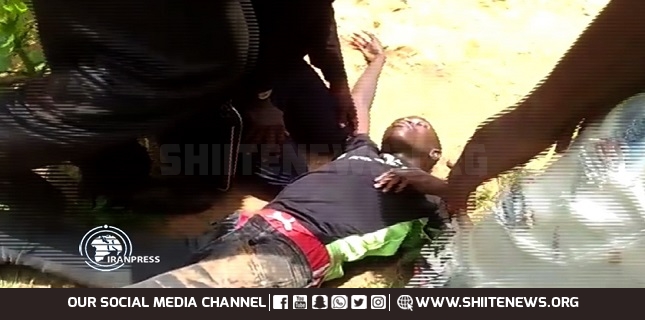 As the Nigerian Shias were mourning the anniversary of Imam Hussain's (AS) martyrdom on Ashura, Thursday, police attacked them.
The Ashura rituals were held in almost all northern states of Nigeria and some southern regions of the country on Thursday.
Nigerian Muslims were carrying flags and banners containing Ashura slogans during their march on Thursday evening, with speakers delivered speeches about the Karbala event and the character of Imam Hussain (AS).
They were mourning in Sokoto province as the Nigerian police attacked them by firing bullets and tear gas, killing two people and injuring a number of others, according to the eyewitnesses.
Nigeria's Constitution allows the freedom of religion and promotion of that for its people, but the police occasionally attack the peaceful rallies of the Shias.