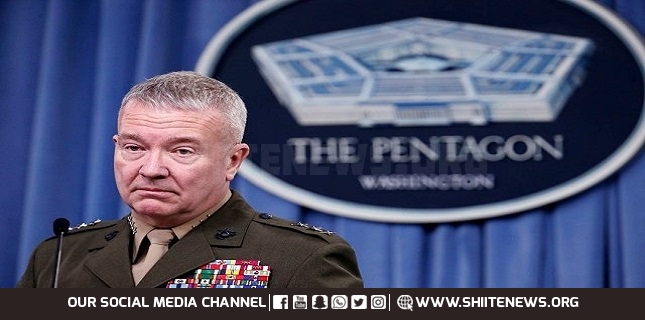 The head of United States Central Command has refused to comment on the future of the country's airstrikes on the Taliban group in Afghanistan.
Gen. Kenneth F. McKenzie Jr. only said the US would support Afghan forces as they fight against Taliban forces.
"I'm just not going to be able to comment about the future of US airstrikes after Aug. 31," General McKenzie told reporters after meeting with Afghanistan's president, Ashraf Ghani, and his aides earlier in the day.
Despite a peace deal between the US and group, American forces have been pounding Taliban positions.
"We're taking airstrikes as we need to take them," he said. "We're still carrying them out. I think we're having good effect in support of Afghan forces that are engaged in close fighting with the Taliban."
The American general claimed that the airstrikes will continue beyond the Aug. 3 deadline.
"I'm concentrating on the here and now," the top general said. "For the days and weeks ahead, we will continue with our airstrikes in support of our Afghan partners, and that's all I'll be able to give you."
The US has been trying to withdraw forces from war-ravaged Afghanistan after two decades of creating tensions there.
Gen. McKenzie acknowledged that as the situation unravels in Afghanistan, the future remains uncertain there.
"The Taliban is attempting to create a sense of inevitability," General McKenzie said. But, he said: "It is not a foregone conclusion that they will be able to take these urban areas. It's hard to know exactly what the Taliban plan is."