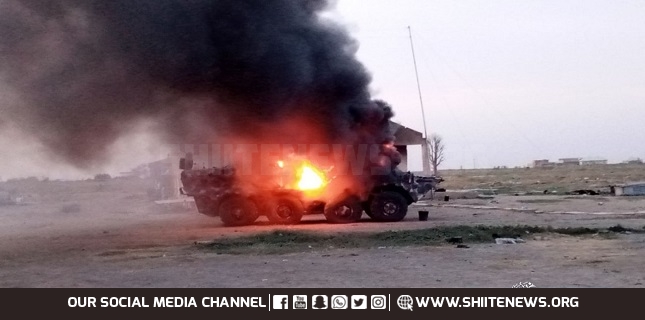 Boko Haram's heavy attack on Nigerian Army positions in the northeastern town of Dikwa was repulsed after days of fighting.
Boko Haram attacked an army base in the east of the town of Dikwa in Borno state on Sunday, destroying four military vehicles and armored vehicles and seizing the remaining weapons left by the Nigerian army.
According to local media reports, 16 Nigerian Army personnel were killed in the clashes. The Nigerian military is currently conducting operations against Boko Haram positions with the support of the Air Force in the region.