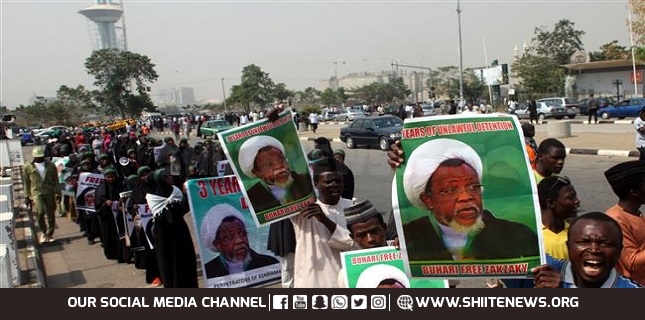 Nigerian protesters once again held a rally on Friday, demanding the immediate and unconditional release of Sheikh Ibrahim Zakzaky and his wife, Malama Zeenah.
During the rally, Protesters called on the Nigerian government to respect the law and to release Sheikh Ibrahim Zakzaky, Head of Nigeria's Islamic Movement.
Sheikh Ibrahim Zakzaki and his wife were arrested on December 13, 2015, during a Nigerian military raid on a Husseiniyah in Zaria.
He is still in prison after more than 5 years.