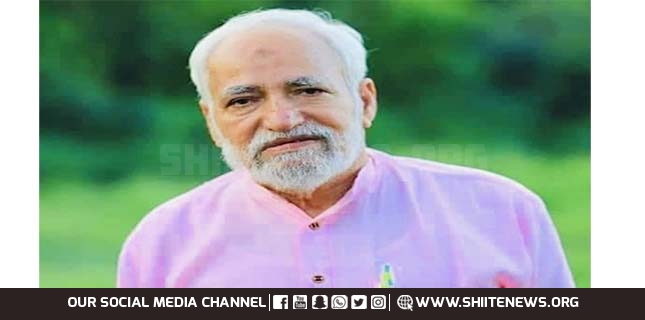 Prominent poet Raza Sirsivi passes away in India leaving behind a vacuum in Urdu poetry.
He had been suffering from respiratory issues since long and had remained under treatment.
Prominent poet Raza Sirsivi passes away in India
Finally, he embraced the God's call for departure from this temporal world for eternity. (Inna Lillah wa Inna Ilayh-e-Rajay-oon).
Syed Noshay Raza Sirsivi became famous around the world due to his Urdu poems on mother and father.
However, Shia Muslims also revere him as Shaair-e-Ahle Bayt (AS), the poet who focus on poetry relating to Prophet Mohammad (PBUH) and his Ahle Bayt (AS).
Specially, veteran poet Syed Noshay Raza also brought the global fame also to his native town Sirsi Sadat that became famous with him.
Pakistanis also respect him high esteem due to his poetry, while some Pakistani noha khwan and manqabat khwan also recite his poetry.
According to reports, burial take place today in Sirsi Sadat.
Apart from literary circles, Pakistani Shia Muslims have shared condolences on social media platforms.
Meanwhile, Shiite.News offers condolences to the bereaved family and Indian Shia Muslim community over this irreparable loss.
May God rest his obedient servant Raza Sirsivi who penned Maut ki aughosh mae jab thak ke sau jati hay maan.