Saudi Arab
World
US President expects Saudi Arabia to join Israel-UAE agreement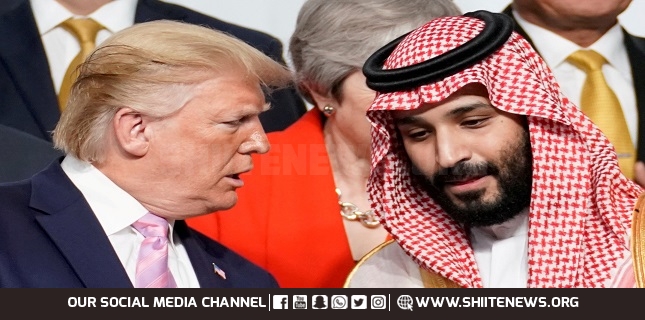 US President Donald Trump said on Wednesday he expected Saudi Arabia to join the agreement announced last week by Israel and the United Arab Emirates to normalize diplomatic ties.
" I do," Trump replied when asked at a White House news conference if he expected Saudi Arabia to join the deal, Reuters reported.
Trump also in the news conference addressed reporters and referring to 'UAE-Israel accord' said: "countries that you wouldn't even believe want to come into that deal."
Saudi Arabia has maintained a conspicuous silence over the UAE-Israel deal, so far.
Saudi Arabia does not have diplomatic ties with Israel, but in recent years there have been many undercover relations and cooperation especially security coordination between two sides.
Saudi Arabia insists that Israel accept the 2002 Saudi Peace Initiative, which stipulates that 22 Arab countries will normalize ties with Israel in return for an Israeli withdrawal from Judea and Samaria.
Saudi Foreign Minister Prince Faisal bin Farhan on Wednesday claimed that his country would not follow the United Arab Emirates until Israel had sealed a peace accord with the Palestinians.
Trump's comment on expectation for Saudi Arabia to join Israel-UAE agreement came when the news report suggests that Yossi Cohen the head of Mossad who arrived in Abu Dhabi last Monday to begin talks with the UAE officials, will enter Manama, the capital of Bahrain, from Abu Dhabi to negotiate with Al-Khalifa Regime officials.
-US President