World
US Senator slams Trump over selling drones to Saudi Arabia, UAE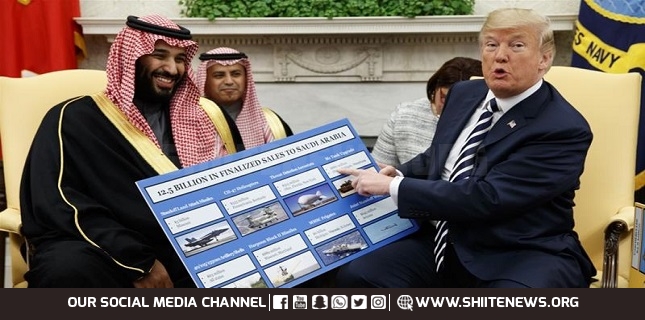 US Senator Chris Murphy criticized the decision by Donald Trump's administration to sell offensive drones to Saudi Arabia and the United Arab Emirates, describing the move as creating an arms race in the region.
Chris Murphy announced Sunday that he would present a plan to the Senate to block the administration's decision.
"The sale of drones to West Asian countries is in violation of the Arms Control Act and it is a horrific idea with deadly consequences," the US senator wrote on Twitter.
The US State Department recently announced that Trump had lifted a ban on the sale of drones to foreign armies by signing a decree.
The United States has supported the aggressor coalition in the Yemeni War since the beginning of the Saudi coalition invasion of Yemen (March 2015) by providing intelligence assistance and arms sales to Saudi Arabia and the UAE.
The Saudi coalition's attacks on Yemen have led to the destruction of infrastructure, expansion of poverty, unemployment and the spread of infectious diseases in this poor country.