World
Haftar threatens using Russian jet fighters against Turkey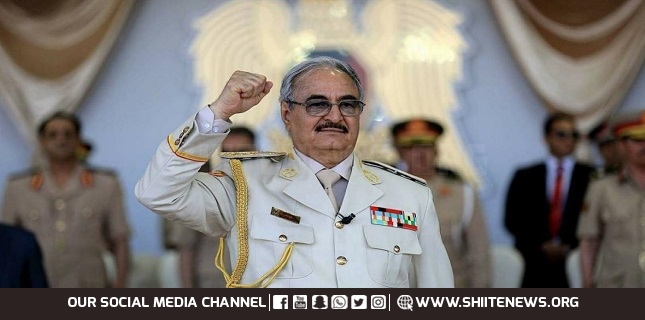 Khalifa Haftar the leader of the self-recognized 'Libyan National Army' threatened to carry out the largest air operation in the near future with the possible participation of Russian aircraft.
Libyan National Army announced: "All the objects and interests of Turkey across Libya are a legitimate target."
According to the Minister of the Interior of the Government of National Accord (GNA) Fathi Bashag, Russia sent eight planes in transit through Syria to Haftar. "We are talking about six MiG-29 and two Sukhoi Su-24."
On May 20, Turkish Minister of National Defense Hulusi Akar announced a change in the balance of power in Libya. He stressed that now the Government of National Accord (GNA) has an advantage over the Libyan National Army (LNA) of Khalifa Haftar.
According to the minister, the success of the PNS was made possible thanks to the support of Turkish military consultants, as well as their assistance to the army in organizing military training.
On May 18, it became known that GNA forces, with the support of Turkish security forces, drove the LNA from the airbase near Tripoli. This base was of great strategic importance to Haftar: it was used in the operation to capture the capital of Libya.
Militant commander Khalifa Haftar's forces, the largest of a series of militia and rebel groups in Libya, have been vying for control of the country with the internationally-recognized government based in the capital, advancing on Tripoli in recent months.
Libya has been engaged in civil war since 2011, when former dictator, Muammar Gaddafi was overthrown.
Today, Libya is divided between two centers of power, an elected parliament in the country's east, supported by the Libyan National Army (LNA), led by Khalifa Haftar, and the UN-backed Libyan Government of National Accord (GNA) in the west, headed by Fayez Sarraj.
The Haftar-led LNA, supported for years by Saudi Arabia, Egypt, UAE, and a number of Western countries, controls eastern Libya and has in recent months advanced toward the northern part of the country.