World
Takfiri terrorists raid kills 20 soldiers in south-central Mali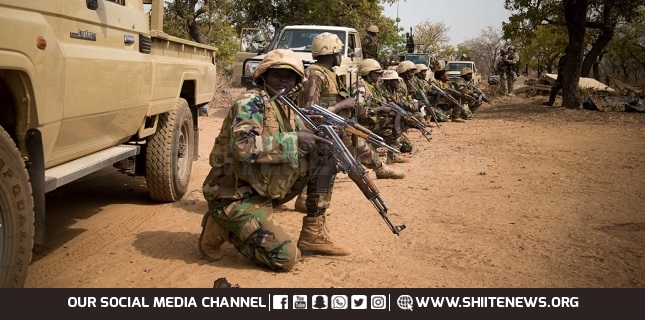 About 20 soldiers have been killed in a pre-dawn attack on an army camp in a south-central region of Mali.
Local government officials said assailants on motorbikes and in cars attacked the base in the northern town of Bamba during the small hours of Monday.
Some sources, however, said the death toll was likely higher than 20.
"Investigations are still ongoing on the ground because the death toll must be higher than the 20 deaths announced," an unnamed official said.
Separately, a government statement said "terrorists" entered the camp near the village of Sokolo, killing the soldiers and causing "significant material damage."
The statement added that reinforcements had been dispatched to the troubled area to hunt down the assailants. It said an aerial reconnaissance is underway in the area to track down the attackers.
There was no claim of responsibility for the deadly attack, which followed a similar incident in the militant-ridden northern part of Cameroon on Sunday.
Two bombers, suspected of being members of the Boko Haram Takfiri terrorist group, blew themselves up in a border town. Seven people were killed.
Mali has been suffering from violence since 2012, when militants and allied Tuareg rebels took over the country's north.
The French military then intervened. Sweden also sent troops to Mali back in 2013 as part of the UN Multidimensional Integrated Stabilization Mission.
The violence has since spread to the center of the country and neighboring Burkina Faso and Niger.
Thousands of Malian soldiers and civilians have died, despite the presence of foreign troops.