World
Russian air defenses shot down American drone in Libya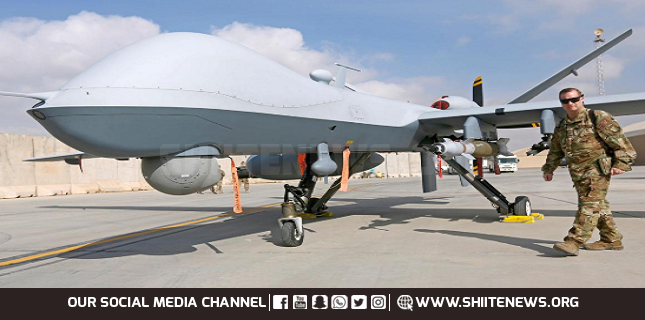 The US military claims that Russian air defenses shot down an American drone over the Libyan capital last month, demanding Moscow return the aircraft's wreckage.
In a statement released on November 22, the US Africa Command (AFRICOM) said it had "lost" a remotely piloted aircraft (RPA) over Tripoli the previous day during what it called operations "to assess the ongoing security situation and monitor violent extremist activity. "
It did not give a reason for the drone's loss, noting that the incident was under investigation.
On Saturday, General Stephen Townsend, head of US Africa Command (AFRICOM), said he believed the operators of the air defenses "didn't know it was a US remotely piloted aircraft when they fired on it."
"But they certainly know who it belongs to now and they are refusing to return it. They say they don't know where it is but I am not buying it," he told Reuters.
Townsend also pointed the finger at Russia over latest chaos in Tripoli, saying, "This highlights the malign influence of Russian mercenaries acting to influence the outcome of the civil war in Libya, and who are directly responsible for the recent and sharp increase in fighting, casualties and destruction around Tripoli."
Libya has been torn apart by violence between rival armed groups since 2011, when a NATO-backed uprising toppled and killed longtime dictator Muammar Gaddafi.
In April, the eastern-based Libyan National Army (LNA) force, led by renegade general Khalifa Haftar, launched an offensive for control of the capital and has since been battling forces aligned with the Tripoli-based Government of National Accord (GNA).
Also on Saturday, AFRICOM spokesman Air Force Colonel Chris Karns said the US assessment had concluded that either Russian private military contractors or the LNA had been operating the air defenses at the time the American drone was lost.
Washington, he added, believed that the air defense operators had fired on the US aircraft after "mistaking it for an opposition" drone.
US media reports have recently alleged that mercenaries employed by the Wagner Group, the Kremlin-linked private company, have been deployed to Libya to fight on the side of Haftar; a claim strongly rejected by Moscow.
On November 7, Russian Deputy Foreign Minister Sergei Ryabkov "categorically" dismissed the media reports.
"This isn't the first time that American media spread all sorts of tall tales, malicious rumors and fabrications," he said. "We're acting in the interest of Libyan [conflict] settlement. We support the appropriate efforts [to achieve this], including through the UN. We're in dialogue with those who in one way or another influence the situation."