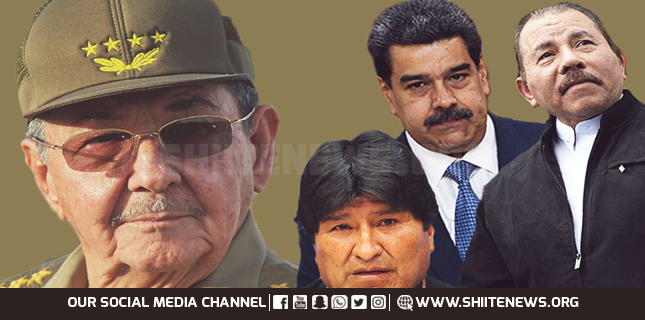 Big powers ousted Morales as Bolivia president due to Lithium reserves.
According to former Bolivian president Evo Morales, recent political coup forced him to step down. But that aimed at installing a leader who will open Bolivia's lithium reserves to international exploitation.
While speaking with former Ecuadorian President Rafael Correa, he said this.
According to an exclusive RT report, Morales said that they could define the price of lithium for the world. But now, he realized that some industrialized countries do not want competition.
Big powers ousted Morales
Morales had been seeking to nationalize the extraction of the country's lithium reserves in order to "secure the country's future," the RT report wrote.
The president's tenure, however, was challenged after the US-backed opposition rejected the country's October 20 election results.
Due to that, Morales ultimately resigned on November 10. Unfortunately, Bolivia's armed forces forced him and he went into exile in Mexico.
Germany and US
Morales' forced resignation came only a week after he canceled a massive joint lithium project with a German company.
Furthermore, RT also reported that the US-based Tesla company, which uses lithium batteries for its electric cars, saw its stock jump after Morales' departure.
Bolivian Lithium
Estimated to be at around 900 million tones, Bolivia's lithium reserves are believed to contain 70 percent of the world's known lithium, representing a lucrative market for international investors and competitors.
The mineral is essential in the manufacturing of long-lasting batteries and electric cars.
According to a report published by the German carmaker Volkswagen earlier this year, Lithium "will in the near future be one of the most sought-after raw materials on earth."
The report added that forecasts indicate that demand for the mineral "will more than double by 2023" largely due to the car industry.
Last month, the New York based Bloomberg company also published an article. That noted US and Europe fear a lithium supply crunch as demand for the mineral increases across the world.