World
Daesh establishing base in Afghan to target ex-Soviet countries: Russia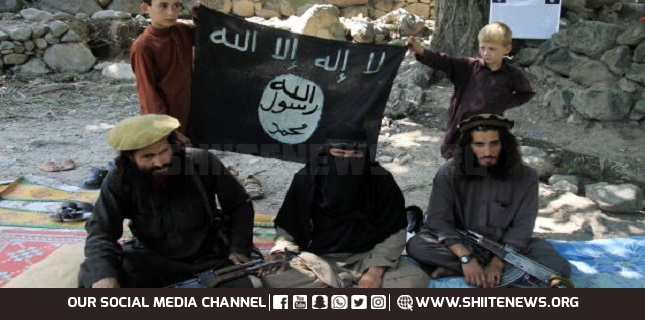 Russia says the Daesh Takfiri terrorist group is establishing a base in Afghanistan to target ex-Soviet countries, days after the group's leader was declared dead following a raid by US troops.
Chief of Russia's Federal Security Service Alexander Bortnikov made the warning on Thursday, saying that Daesh was seeking to carry out attacks in those countries using militants from Central Asia.
"We are seeing increased activities of Daesh branches in Afghanistan," Russian News Agency TASS quoted him as speaking at a regional security forum in Tashkent, the capital city of Uzbekistan, adding that the terror group was uniting with Turkestan Takfiri groups in Central Asia.
"Their goal is to increase a base to expand into the CIS [ex-Soviet Commonwealth of Independent States] territory," Bortnikov further said.
He noted that Daesh was also uniting branching in Afghanistan and working closely with a group called "Jamaat Ansarullah" and the so-called East Turkestan Islamic Movement.
The expansion into the ex-Soviet countries "will be done by militants who are citizens of Central Asian republics with experience of warfare as members of terrorist groups," Bortnikov added.
His warnings came just a day after a terror attack was reported on a border post in Tajikistan, which officials blamed on Daesh terrorists who crossed over from Afghanistan.
According to Tajik authorities, 15 militants were killed and four others detained in the raid.
Reports showed that Tajikistan and other ex-Soviet countries of Asia have been major sources of recruits for Takfiri in MiddleEast.
Number of nationals from Asian countries work as labor migrants in Russia, some of whom travel to Arab countries to join Daesh.
Daesh has been crushingly defeated in Iraq and Syria and lost all of its urban bastions in both Arab countries.  But its remnants carry out sporadic attacks both on government soldiers and civilians alike.
The group's leader, Abu Bakr al-Baghdadi, was allegedly killed in a US raid in northern Syria last month.
Daesh has named Abu Ibrahim al-Hashimi al-Quraishi as the new leader.