World
Russian President Vladimir Putin Orders 'Symmetric' Measures after US Missile Test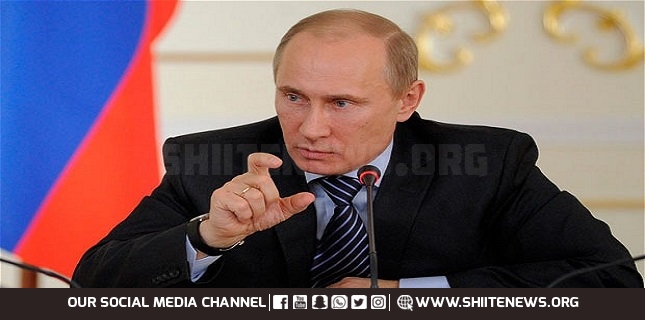 Russian President Vladimir Putin has ordered the defense ministry and ministry of foreign affairs to analyse the potential threats stemming from US Missile Test and to formulate an appropriate response.
According to the Russian president, Washington's use of the MK-41 launcher in missile testing on August 18 serves to confirm concerns expressed by the Russian side in recent months about potential US violations of the INF.
"We have repeatedly pointed out that the deployment of such launchers by the US at its missile defence base in Romania, and their expected deployment in Poland in the future are a direct and flagrant violation of the treaty on medium and short-range missiles," Putin said, speaking to members of the Russian Security Council on Friday.
"The US side stubbornly denied this, claiming that land-based MK-41s were supposedly unable to launch sea-based Tomahawk cruise missiles. Now, the fact of their violation is out in the open and impossible to dispute – they themselves have spoken about it," Putin added.
According to the Russian president, in light of these facts, Russia cannot be certain about what kinds of systems – defensive or offensive, the US will deploy in Romania and Poland. Flight times between these sites and major Russian cities amount to a matter of just minutes.
The US test on August 18 took place just 16 days after the US completed its withdrawal from the INF on August 2, Putin noted. "It's obvious that this test was not an improvisation, but the next link in a chain of events which were planned out and carried out earlier," he said.
Putin recalled that in the months ahead of the US withdrawal from the INF, Washington "organised a propaganda campaign about Russia's alleged non-compliance with the provisions of the treaty. Now it is obvious to everyone that its only purpose was to cover up the work being carried out by the US side in violation of the treaty and to justify its initial desire to scrap it."
US plans to deploy new ground-based intermediate-range missile systems, starting in the Asia-Pacific region, affects Russia's national security interests, given these systems' proximity to Russia's borders, Putin said.
Moscow, Putin stressed, has never wanted, does not want and will not allow itself to get involved in a costly new arms race, but will do what is necessary to ensure its security.
"Let me remind you that in terms of defence spending, Russia occupies a rather modest seventh place in the world after the United States, China, Saudi Arabia, the UK, France and Japan," Putin noted.
Nevertheless, Putin also pointed to Russia's development of cutting-edge, "unparalleled" new hypersonic strategic missile systems, first unveiled in March 2018.
Moscow's work on these systems "was caused by, or provoked, it could be said, by the US's exit from the Anti-Ballistic Missile Treaty in 2003. We were simply forced and obliged to ensure the security of our people and our country. We continue to do this today and without question, will continue to do so into the future," Putin said.
In accordance with the "new circumstances" flowing from the August 18 US missile test, Putin instructed the defence ministry, the ministry of foreign affairs, and other relevant agencies "to analyse the threat level posed by the aforementioned actions by the US for our country and to take comprehensive measures to prepare a symmetrical response."
Moscow, as always, remains ready for a "constructive dialogue" with Washington on the basis of mutual respect "to restore confidence and strengthen international security," Putin concluded.
-US Missile Test