World
Pro-Zakzaky protesters mourn those killed in clashes with Nigerian police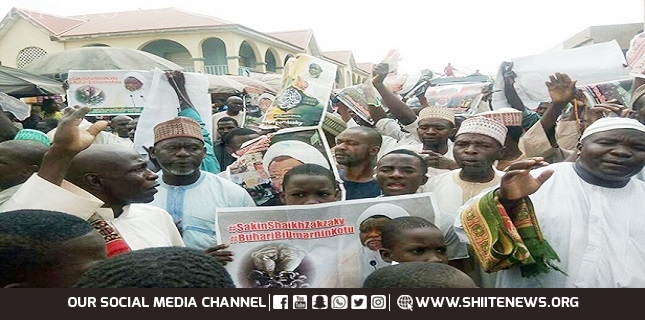 Mourners held a funeral procession on Tuesday for those killed after Nigerian police and Muslim protesters clashed in the capital Abuja on Monday.
Islamic Movement of Nigeria (IMN) members regularly take to the streets of Abuja to call for the release of senior Muslim cleric Sheikh Ibrahim Zakzaky, who has been in detention since 2015. IMN members say Sheikh Zakzaky requires medical help.
A youth leader who was among the Islamic Movement of Nigeria (IMN) protesters said he saw six dead bodies after the clashes. Police said a senior officer was killed and three other policemen were injured during the protest.
A reporter died after being shot during the rally, international organization the Committee to Protect Journalists Africa tweeted. The local television station, Channels TV, confirmed the tweet.
Clashes between police and Sheikh Zakzaky's backers have raised fears that the IMN might turn to violent insurgency as Sunni Islamist group Boko Haram did after police killed their leader in 2009.
Nigerian troops and police clashed again with marchers in Abuja on Tuesday, a Reuters witness said.