Saudi Arab
Saudi crown prince goes into hiding since last month's attack on royal palace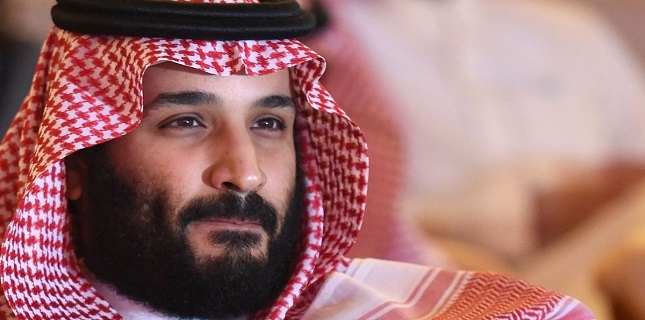 Saudi Crown Prince Mohammed bin Salman has not been seen in public since heavy gunfire and explosions reported from outside the royal palace in the Saudi capital Riyadh late last month.
No new photo or video of bin Salman has been released by Saudi state media since that incident, which happened just after the young heir to the throne wrapped up a whirlwind global tour meant to advertise himself as the new power in the kingdom.
Bin Salman was not even seen on camera when new US Secretary of State Mike Popmeo paid his maiden visit to Riyadh in late April.
Although reports said the crown prince had hosted a working dinner with the top American diplomat, only images of Pompeo's meetings with Saudi King Salman bin Abdulaziz Al Saud and Foreign Minister Adel al-Jubeir were published.
The long disappearance has raised speculation about the fate of the crown prince.
Some sources claimed that the attack on April 21 was part of a coup led by Saudi royals who are opposed to King Salman, while other reports indicated that the shooting occurred when the palace guards targeted a small drone which came too close to Salman's residence.
Saudi activists said that the shooting had nothing to do with the drone, but it was an attack from vehicles carrying heavy machine guns and shooting randomly.
It was claimed that bin Salman had been evacuated to a nearby bunker at a military base for his safety.
A number of journalists in Riyadh were reporting heavy fire outside palace compound.
Saudi opposition groups also suggest that the April shooting had forced Bin Salman to ban the royal family members from leaving the country for fear that his cousin and former crown prince, Muhammad bin Nayef, would try to topple him.
In addition to internal power struggle within royal family, Bin Nayef and Mutab Bin Abdullah, son of a late king, both were dissatisfied with Saudi-led aggression against Yemen and siege of Qatar.
The attack on palace came after a self-promoting campaign at home, which saw hundreds of royals and businessmen detained and tortured. Most of them were later released after reaching financial settlement deals with the kingdom.
Since the raids targeting hundreds of influential businessmen and the old political leadership, fear is present in every conversation, the fear of being the next one to be interrogated, arrested or even tortured.
Reports from those who were locked up, in addition to reports of a death at the Ritz, indicate that such fears may not be farfetched.
This is while bin Salman has refused to reveal his own wealth, saying it is a private matter amid reports of his opulent lifestyle at a time the oil-rich kingdom is introducing austerity measures.
Perhaps the strangest thing about this uprising against the wealthy and the powerful, though, is that it is coming from above, from a 32-year-old who is rebelling against his own class in the hopes of ultimately being the last man standing.
Although there has always been competition from within the royal family, and criticism of its behavior from outside, the approximately 15,000 princes and princesses and their hangers-on were widely seen as untouchable.
Bin Salman possesses a deep desire for power. But he also has little experience, which some consider to be a potentially dangerous combination.
The reckless crown prince has offended the Muslim nations by repeatedly taking an anti-Palestinian stance.
The warming of Riyadh-Tel Aviv relations has gathered pace since June 2017, when bin Salman became the crown prince.
In recent months, the kingdom has been gradually softening its public posture toward Israel in what analysts describe as an attempt by Riyadh to prepare public opinion at home and elsewhere for potential normal relations with Israel.
Last November, Lebanon's al-Akhbar daily published a secret undated letter from Saudi Foreign Minister Adel al-Jubeir to bin Salman, in which he outlined a roadmap for normalizing ties with Israel with the ultimate goal of uniting against Iran, their common enemy.
Bin Salman in March during his three-week tour of the United States also met with leaders of a number of pro-Israeli lobbying groups, including the American Israel Public Affairs Committee (AIPAC).
Bin Salman during the US visit also said that Palestinians should either accept peace proposals or "shut up."
The remarks caused a storm of fury among Muslim nations.
Bin Salman is a close friend of US President Donald Trump's aide and son-in-law, Jared Kushner.