Saudi Arab
Official: Saudi Arabia to Dig Canal Along Qatar Border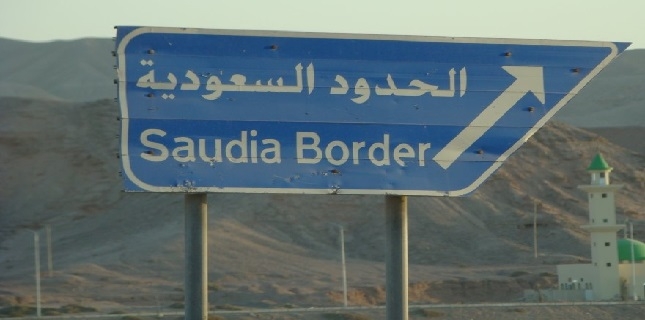 A Saudi official confirmed reports of plans to dig a maritime channel along the Kingdom's border with Qatar – a move that would effectively turn the Qatari peninsula into an island.
Saoud al-Qahtani, a Counselor at the Saudi Royal Court, tweeted on Tuesday that the project was intended to punish Qatar for perceived political transgressions, Anadolu Agency reported.
Last summer, Saudi Arabia, Egypt, the United Arab Emirates and Bahrain collectively severed ties with Qatar, creating one of the biggest crises in inter-Arab relations in recent history.
The Saudi-led bloc vowed to impose further sanctions on Doha if the latter failed to comply with a list of demands. The demands included the closure of Qatar-based news broadcaster Al-Jazeera and a mitigation of Qatar's diplomatic ties with Iran.
Last week, media outlets reported that Saudi Arabia planned to dig a 60-kilometer-long maritime channel along its border with tiny Qatar, promising to complete the project within 12 months.
The channel will be dug roughly one kilometer inside Saudi territory, according to media reports.
The project will also reportedly include construction of a Saudi military base and nuclear-waste dump near the border.
Saudi Arabia has the "legal right" to alter the region's geography — and build a military base and waste dump — if deemed necessary, according to al-Qahtani.
Saudi newspaper Sabq reported that the project would be carried out by a consortium of nine local investors at a total cost of 2.8 billion Saudi riyals (roughly $750 million).