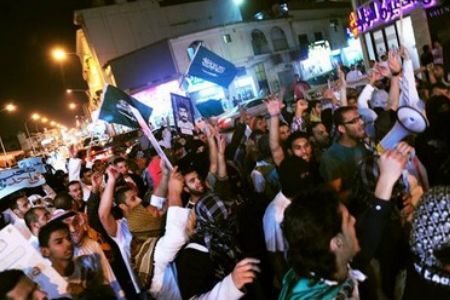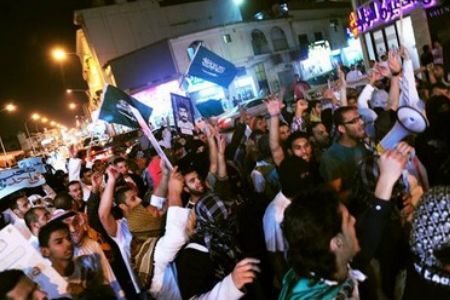 Hundreds of Saudi anti-government protesters have taken to the streets in the eastern city of Qatif, condemning the brutal crackdown on Bahraini anti-regime demonstrators.Despite tight security measures, Saudi protesters on Friday answered a call for massive demonstrations in the Eastern Province by the Kingdom's human rights campaigners.
It was not clear whether it was an isolated protest rally in Qatif or as it had been planned before, anti-government protesters from seven cities in the east joined each other in Qatif.
The protesters also condemned the arbitrary detention of anti-government protesters.
Saudi Arabia's east has been the scene of anti-government protests over the past months and authorities have arrested scores of people, including bloggers and writers, for taking part in anti-government demonstrations.
Saudi protesters in the east are calling for human rights reform, freedom of expression and the release of political prisoners some held without trial for more than 16 years.
They have also urged the immediate withdrawal of Saudi troops from neighboring Bahrain.
According to Human Rights Watch, more than 160 dissidents have been arrested since February as part of the Saudi crackdown on anti-government protesters.
Anti-government group the Revolution against Al Saud, which calls for constitutional reform, transparency and accountability, legislative elections as well as the establishment of a government that serves the people, has also urged Saudis to demonstrate in other parts of the country.
Back to top button