Saudi Arab
Al Saud regime allows relatives to meet Ayatollah Baqar al Nimr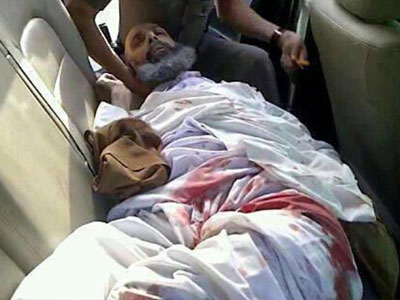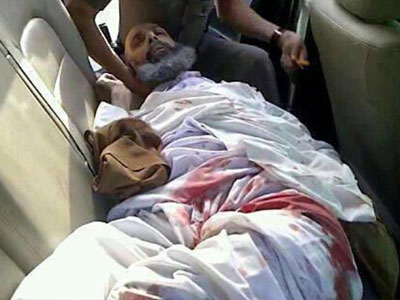 Owing to growing pressure against the detention of Ayatollah Baqar al Nimr, Al Saud regime has allowed his relatives to meet him at military hospital in Dhahran.
Last week, Saudi cops had fired upon the car of Ayatollah al Nimr due to which car lost control and collided with a wall. The Ayatollah was seriously injured and car was damaged.
According to Rasid News website, a close relative of the Ayatollah disclosed that a surgical operation was conducted for ejection of the bullet. His condition is said to be out of danger.
People of Al Qatif province's al Awamiyah city once again staged a protest demonstration. They demanded trial of those officials who are involved in murder of and firing upon peaceful protestors. Four protesting youths have been martyred since the arrest of Ayatollah al Nimr.
On the other hand, an Arab journalist has warned that Saudi Arabia was passing through a dangerous phase. He said the country has lacked a clear internal and external policy. He said that due to leadership deficit the protests would be intensified.
Mazavi al Rashid, a woman columnist and reporter of al Quds al Arabi, wrote that Jamhooria al Ahsa and al Qatif's names were appeared in social websites after the arrest of Ayatollah al Nimr. She said that it is in the interest of al Saud regime that they should not test the patience of Eastern region who will no more tolerate repression.
She has written that Saudi rulers have failed to meet public demands and they now have no option but to change country into a police state in which security forces deal with peaceful protestors with iron hands.
She wrote that people now want political sovereignty and people's participation in governance of the country.