Saudi Arab
Anti regime demo held in eastern Saudi Arabia after cleric's arrest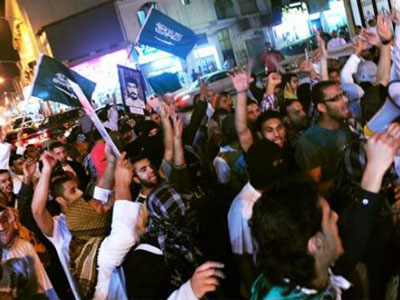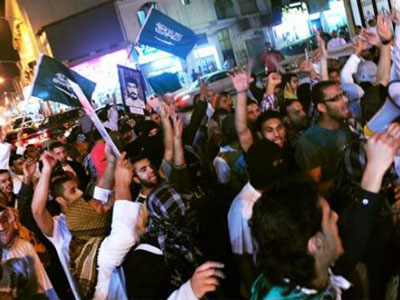 Anti-regime protesters have once again taken to the streets of Saudi Arabia's Eastern Province after regime security forces arrested a prominent Shia cleric.
On Sunday, the demonstrators marched in the town of Awamiyah in Qatif Province where Sheikh Nemr al- Nemr was attacked and detained earlier in the day.
The cleric was reportedly wounded when regime forces fired at his car.
Last week, al-Nemr had warned that his possible detention would intensify the protests in the Eastern Province, the center of rallies for over a year now.
Meanwhile, Saudi forces on Saturday arrested activist Saleh al-Ashwan at his home in Riyadh, without a warrant. There has been no word on his current whereabouts.
Since February 2011, Saudi protesters have held demonstrations on a regular basis in the Eastern Province, mainly in the Qatif region and the town of Awamiyah, calling for the release of all political prisoners, freedom of expression and assembly, and an end to widespread discrimination against Shia Muslims.
However, since November 2011, when Saudi security forces killed five protesters and injured many others, the demonstrations have increasingly turned into protests explicitly against the rule of the Al Saud regime.
The Saudi interior ministry issued a statement on March 5, 2011, prohibiting "all forms of demonstrations, marches or protests, and calls for them, because that contradicts the principles of the Islamic Sharia, the values and traditions of Saudi society, and results in disturbing public order and harming public and private interests."
In June, un-elected Saudi King Abdullah bin Abdul-Aziz Al Saud ordered the country's security forces to go on a state of high alert due to what he called a "turbulent situation".
According to Human Rights Watch, the Saudi regime "routinely represses expression critical of the government."