Saudi Arab
Saudi protesters call for release of political prisoners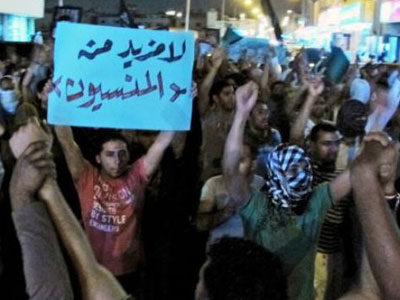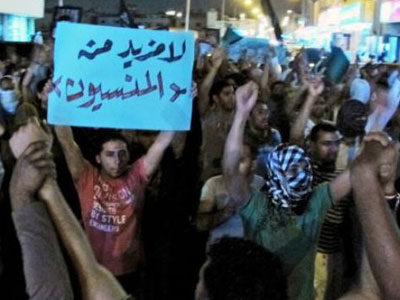 Protesters in Saudi Arabia have once again poured onto the streets in the oil-rich Eastern Province to demand the release of political prisoners,
The protesters called on the government to detain those who have fired at protesters in similar demonstrations in the past.
The demonstrators also showed solidarity with the people of Bahrain, who hold protest rallies against the country's Al Khalifa regime.
According to Saudi activists, there are more than 30,000 political prisoners, mostly prisoners of conscience, in jails across the kingdom.
Saudi Arabia's east has been the scene of anti-government protests since February 2011, with demonstrators demanding rights reforms, freedom of expression and the release of political prisoners.
Amnesty International and Human Rights Watch have criticized the Al Saud regime for silencing dissent through intimidation and the violation of the basic rights of citizens.
Riyadh has intensified its crackdown on anti-government protesters since the beginning of this year.