Saudi Arab
14 Shia Saudis at imminent risk of execution, HRW warns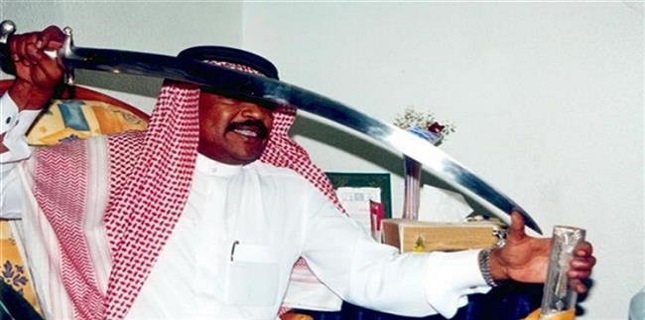 Human Rights Watch (HRW) has warned that 14 Shia Saudi citizens are at imminent risk of execution after Saudi Arabia's Supreme Court upheld their death sentences in mid-July following an "unfair trial" over protest-related charges.
In a Thursday report, HRW cited the families of the 14 men as saying that they were transferred from Dammam to Riyadh's Ha'ir prison on July 15 without any explanation.
Some of the defendants have been kept in solitary confinement without any contact with the outside world, the report said.
The 14 were among 24 defendants in a mass trial known as the "Qatif 24" case. In June 2016, the Specialized Criminal Court sentenced the Shia men to death.
The defendants were convicted based on confessions they later repudiated in court. They said the confessions were made under torture.
Saudi media claim that the 24 men were members of a "terrorism cell," which targeted security forces.
On August 4, the Justice Ministry defended judicial authorities' handling of the case, arguing that the sentences were reviewed and approved by 13 separate judges.
The ministry, however, did not provide any explanation about the allegations that the confessions were made under torture, and why the judges dismissed the torture reports without any investigation.
HRW warned that Saudi Arabia's execution rate has accelerated since the country's leadership change on June 21, saying the kingdom has executed 35 people during the period, compared with 39 in first half of 2017.
"Saudi Arabia's public relations firms and management consultants have recently sold a reform narrative, but executions have only increased since Saudi Arabia's leadership change, and many more could be on the way," said HRW Middle East Director Sarah Leah Whitson.
"If the new leadership is serious about reform, they should immediately step in to stop these executions and put an end to sham trials in which defendants may have been convicted using torture-tainted confessions," Whitson noted.
Saudi Arabia carried out 153 executions across the kingdom last year. In the most stunning case of executions in 2016, Saudi Arabia executed on January 2 Sheikh Nimr al-Nimr along with 46 other people in defiance of international calls for the release of the prominent Shia cleric and other jailed political dissidents in the kingdom.
Saudi officials execute convicts by sword and then dangle their corpses from a helicopter to make sure the public could see the result of the execution.
According to Amnesty International, Saudi Arabia has one of the highest execution rates in the world. Human Rights Watch has on multiple occasions called on the Saudi regime to abolish its "ghastly" beheadings.