Saudi Arab
Saudi Arabian jets target civilian infrastructure in Yemen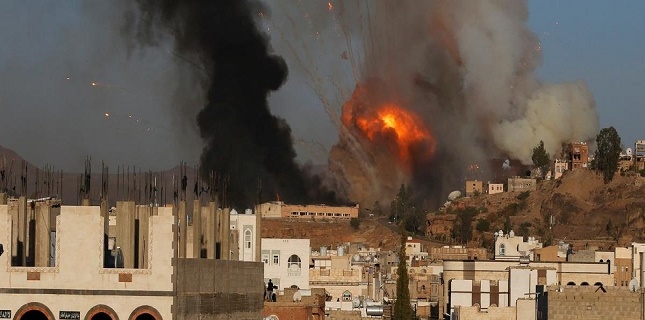 Saudi Arabia's unremitting attacks against Yemen's civilian infrastructure continue, with the kingdom's fighter jets bombing a sugar factory in the western province of Hudaydah.
At least 30 people have been reported dead and injured from the Sunday attack, which came as Riyadh's fighter planes carried out over 80 airstrikes on the province in the last 24 hours, causing heavy damage to its infrastructure.
Saudi fighter planes also pounded a school in the country's province of Sa'ada, as well as targets in the Razih and Badim districts in the mountainous northwestern province.
Earlier, the Saudis also launched four airstrikes against the Harad district in the northwestern Yemeni province of Hajjah, and also bombed the Nihm district northeast of the capital Sana'a.
Saudi military aircraft also hit a school in the Dhubab district of the southwestern Yemeni province of Ta'izz.
Saudi Arabia has pounded Yemen almost daily since March 2015, with internal sources putting the death toll from the military aggression at about 10,000. The offensive was launched to crush the Houthi Ansarullah movement and their allies and restore Abd Rabbuh Mansur Hadi to power.
The Houthi fighters took state matters into their own hands in the wake of Hadi's resignation and escape, which threw Yemen into a state of uncertainty and threatened a total security breakdown in the country, where an al-Qaeda affiliate is present.