Saudi Arab
Jailed Saudi activist stages hunger strike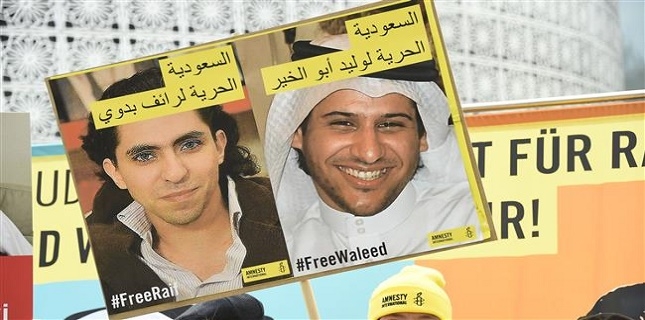 A prominent human rights activist imprisoned in Saudi Arabia has gone on hunger strike in protest at his ill-treatment by regime authorities.
Waleed Abulkhair started his hunger strike on Tuesday, the Persian Gulf Center for Human Rights said on Thursday.
"The prison administration has not allowed him to take medical tests, prevented him from ordering appropriate foods that suit his health condition, and continues to prevent him from special visits or reading books or daily newspapers," added the rights group.
The rights group, which has offices in Beirut and Copenhagen, said prison officials are "targeting" Abulkhair and called for the internationally recognized rights activist to be immediately released.
In July 2014, Abulkhair, who is a lawyer by profession and the head of the Monitor of Human Rights in Saudi Arabia (MHRSA), was convicted of a series of charges, including the incitement of the public opinion against the ruling Al Saud dynasty.
He was sentenced to 15 years in jail plus an additional 15-year ban on traveling. Abulkhair was also forced to pay a 200,000-Saudi riyal (over USD 53,000) fine.
Despite coming under attack for the verdict by international human rights organizations, Saudi authorities upheld the 15-year jail term against Abulkhair in an appeals court in February last year.
Abulkhair was the defense attorney of Saudi blogger Raif Badawi, who himself has been sentenced to 10 years in jail and 1,000 lashes over alleged insults to the ruling Saudi monarchy.
The two activists were nominated for last year's Nobel Peace Prize by a Norwegian member of parliament.