Saudi Arab
UN urges Saudi Arabia not to execute Palestinian poet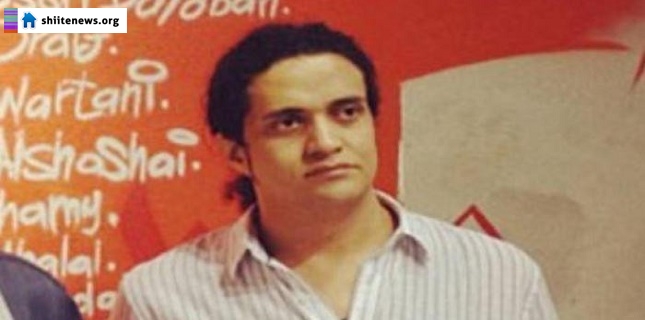 United Nations human rights officials have called on the Saudi regime not put to death over unproven accusations a Palestinian poet and leading figure in the kingdom's contemporary art.
David Kaye, UN Special Rapporteur on freedom of expression; Christof Heyns, the Special Rapporteur on extrajudicial, summary or arbitrary executions; and four other independent UN investigators said in a joint statement on Thursday that Riyadh must avoid carrying out the death sentence against Ashraf Fayadh as it would be "an arbitrary and thus unlawful execution" based on unreliable evidence.
The experts also added that the death sentence was based on a collection of poems and testimony from a single witness, who claims he heard Fayadh make blasphemous comments at a café.
The poet has said his arrest arose from a personal dispute with another artist during a discussion about contemporary art in the Saudi city of Abha.
The UN experts also expressed concern that Fayadh, in violation of international law, had not had legal counsel during the judicial proceedings.
Meanwhile, Kaye, warned it appeared that the poet "is about to be executed on the basis of seemingly unreliable evidence to the effect that he exercised his freedom of expression after an unfair trial."
"The promotion of such a violent response against a legitimate form of opinion and expression has a widespread chilling effect across all of Saudi society," Kaye said.
Fayadh was first detained in August 2013 over allegations of blasphemy, insulting Saudi Arabia and handing out a book of his poems that was claimed to promote atheism.
The poet was set free on bail after a day later, only to be rearrested on January 1, 2014. His friends say police began harassing him for smoking and having long hair after they could not prove that his poetry was atheist propaganda.
He was tried over the case in February 2014, with the complainant and two police officers telling the court that he had publicly blasphemed, promoted atheism and had illicit relationships with women, allegations Fayadh has rejected.
Supporters of the 35-year-old artist say the verdict was issued to punish him for posting a video online that showed police in Abha, a city in the southwest of Saudi Arabia, lashing a man in public.