Saudi Arab
Saudi protesters call for release of Shia political activists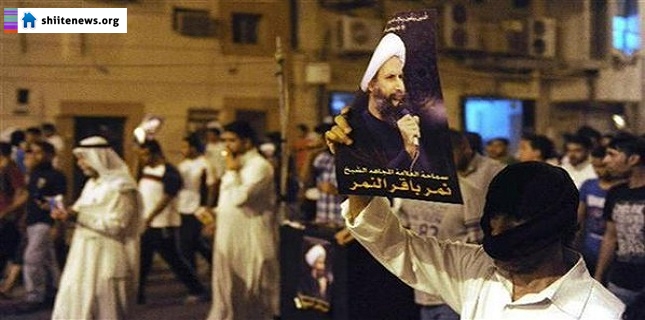 Around 1,000 people have held a protest demonstration in Saudi Arabia's Eastern Province to call for the release of Shia political activists.
The demonstrators gathered at Imam Hussein Mosque in the eastern town of Awamiyah in the Qatif region following Friday prayers and demanded the immediate release of several Shia activists who are on death row, including Ali Mohammed Baqir al-Nimr, the nephew of prominent Shia cleric Ayatollah Nimr Baqir al-Nimr, who was 17 when he was arrested in 2012.
"They gathered to demand their freedom," an unnamed resident was quoted by AFP as saying.
Ali Mohammad was arrested during an anti-government protest in Qatif and was later convicted of criminal activities and handed down a death penalty by Saudi Arabia's Specialized Criminal Court in May 2015.
His uncle, Ayatollah Nimr, was also arrested in the Qatif in July 2012, and has been charged with undermining the kingdom's security, making anti-government speeches, and defending political prisoners. Nimr has denied the accusations.
On October 25, the Saudi Supreme Court and an appellate court approved the execution of Ayatollah Nimr and authorized the Saudi Interior Ministry to carry out the sentence. The warrant still needs to be approved by the Saudi king.
The UK-based rights group Amnesty International has called Nimr's trial "deeply flawed" and the death sentence "appalling," saying the verdict has to be quashed. The United Nations Secretary General Ban Ki-Moon has also called on Riyadh to halt Nimr's execution.
Peaceful demonstrations erupted in Saudi Arabia's Eastern Province in February 2011, with protesters demanding reforms, freedom of expression, the release of political prisoners, and an end to widespread discrimination against the people of the oil-rich region. Several people have been killed and many others injured or arrested during the rallies. International rights bodies have slammed Saudi Arabia for its grim human rights record.