Saudi Arab
Saudi Shiite cleric calls for propagation of Ahlul-Bayt teachings to combat corrupt beliefs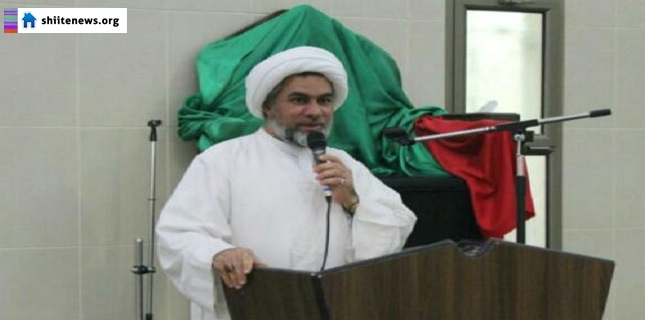 Shaykh Husayn Aale-Khamis, a Shi'a cleric from Saudi Arabia, invited people to spread the culture of goodness, virtue and to fight against the culture of evil and vice.
His Eminence said the propagation of a culture of virtue and the deterrence of moral wickedness in society is only possible through understanding the sciences and knowledge of the Prophet Muhammad (S) and his Holy Family (A).
The Saudi Shi'a scholar said that through the propagation of these divine sciences, we can confront the proliferation of atheistic thoughts, beliefs and deviation and combat the corrupt beliefs and ideologies among the people and promote morality in society.
Shaykh Aale-Khamis stressed upon the necessity of using and applying appropriate methods while preaching to guide the people toward achieving an appropriate worldview, saying: "Islam has stressed upon the use of advice, guidance and calling others toward the accomplishment of righteous and kind deeds."