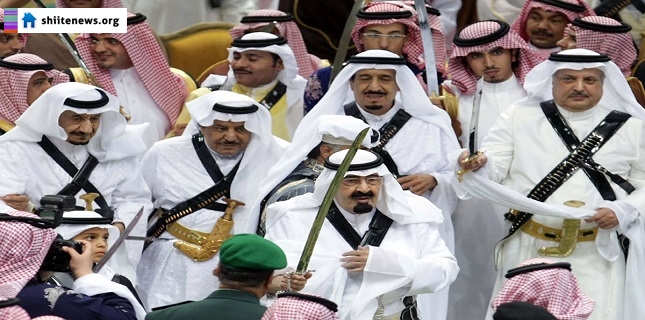 Following the suspicious death of the commander of the Saudi Air Force, Saud al-Faisal's death announcement while the doctors had confirmed his health and also disappearance of Faisal's special nurse after announcing his death, it is anticipated the bloody conflict is on the verge of formation in Al Saud family.
According to informed sources associated with the Al Saud family, on the appointment of Mohammed bin Salman bin Abdul Aziz as deputy Crown Prince in royal family council of Al Saud from 36 votes cast, 28 votes were in favor, 6 votes against and 3 abstentions. By Salman's death power became out of the hands of his sons and transferred to hisdescendants. This is while10 of Abdulaziz's children are alive.
Especially Muqrin and Ahmad bin Abdul Aziz, so with the appointment of Mohammed bin Salman the Saudi Royal Family experienced a quiet coup. Royal family council of Al Saud was formed by King Khaled in 1983 for determining future succession to the throne of Saudi Arabia and Crown Prince as well.
The council is composed of the sons of King Abdulaziz and in case of their death, the eldest son will vote on behalf of his father. 36 Princes can vote in this council.It is significant that Fahad, Abdulrahman and Ahmad who are Salamn's literally brothers, born of the same mother, voted no for selecting Mohammed bin Salman as a deputy Crown Prince.
Talal bin Abdulaziz Al Saud considered choosing Mohammed bin Salman as a deputy Crown Prince strange and contrary to the rule and Islamic law while Crown Prince is still alive. This appointment is the beginning of power struggle among the sons of Abdul Aziz and his descendants.