Saudi Arab
Saudi authorities pressure Shi'a cleric to leave the country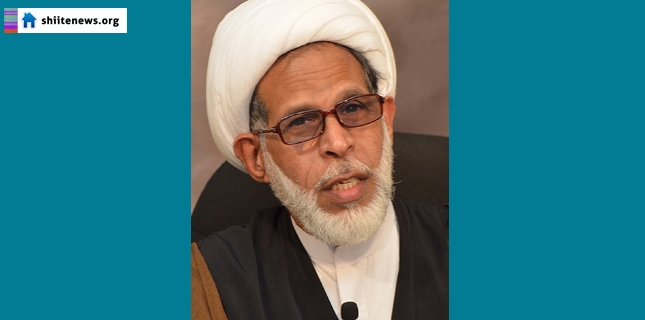 Saudi authorities have called on Hujjat al-Islam Shaykh Abdul-Karim al-Hubayl, the Friday prayers' leader of the eastern town of al-Rabi'yah to leave the country.
With the excuse that terrorist organizations have made threats against him, Saudi security forces have notified the prominent Shi'ite cleric that they do not have the ability to protect his life and stated that he must depart the country as soon as possible.
Saudi security forces have previously issued threatening messages to Shi'a clerics. Hujjat al-Islam Shaykh Hasan al-Saffar, the Friday prayer leader of Qatif, was previously forced to leave Saudi Arabia.
Activists and political experts have stated that Saudi threats against Shi'ite scholars are proof of Saudi complicity with Takfiri terrorists. They also complained about the negligence of the Wahhabi regimes' security forces to prevent the infiltration of terrorists into the Qatif region, which is predominantly Shi'a.
The Saudi regime's weak security response toward Takfiri terrorism has led to dozens of people being killed or wounded, mostly due to the fact that the Public Committee staff responsible for security in the country and the cities have been negligent in fulfilling their duties.
Ali al-Ahmad, a Washington-based political analyst has stated that the Saudi government has been funding and supporting anti-Shi'a terrorist groups in the Middle East in the past 25 years at least.
Some sources have stated that the recent threats by Saudi officials against Shaykh al-Hubayl began after the terrorist attack on Imam Ali (A) Mosque in the village of al-Qadih on May 22.
This attack on Shi'ite worshipers, which was later claimed by ISIL, led to the martyrdom of 21 people and wounded 121 others.
After the attack, Shaykh al-Hubayl condemned the incident and called for all sides to confront ISIL and for the state to take responsibility for their actions in the media and educational arenas and to fight seriously against Takfiri terrorists.
His Eminence also referred to the recent passing of an anti-terrorism law in the United Arab Emirates, and emphasized that more than ever, Saudi Arabia must implement a similar law.