Saudi Arab
X accused of complicity in Saudi Arabia's human rights abuses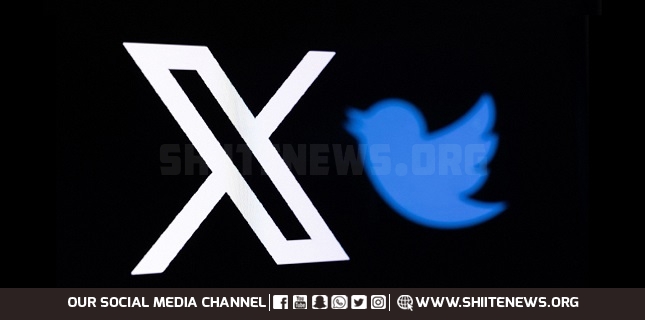 A revised civil US lawsuit has accused the X social media platform, formerly known as Twitter, of helping Saudi Arabia commit human rights violations against its users.
According to reports on Monday, the legal filing alleges that the California-based company disclosed user data to Saudi Arabia "significantly more often" than most other countries, including Canada, the UK, Australia and Spain, between July and December 2015.
The lawsuit was filed last May by Areej al-Sadhan, the sister of a Saudi aid worker who was forcibly disappeared and subsequently sentenced to 20 years imprisonment.
It followed the infiltration of Twitter by three Saudi agents and the exposure of the identity of thousands of anonymous users of the social media network, some of whom were later detained and tortured as part of Riyadh's crackdown on dissent.
Lawyers representing Sadhan said Twitter willfully ignored or had knowledge of the Saudi government's campaign to ferret out critics but provided assistance to the kingdom because of financial considerations.
They added that the Saudi crackdown can be traced back to December 2014, when Ahmad Abouammo, a former Twitter manager convicted of spying for Riyadh, began accessing and sending confidential user data to the kingdom's officials.
Abouammo sent a message to Saud al-Qahtani, a close aide to Saudi Crown Prince Mohammed bin Salman, saying "proactively and reactively we will delete evil, my brother," the lawsuit said, noting that it was a reference to the identification and harming of perceived Saudi dissidents who were using Twitter.
"Twitter was either aware of this message – brazenly sent on its own platform – or was deliberately ignorant to it," it alleged.
After Abouammo resigned in May 2015, he continued to contact Twitter to field requests he was receiving from Bader al-Asaker, a senior aide of bin Salman, for the identity of confidential users, according to the legal filing. He told the company that the requests were on behalf of his "old partners in the Saudi government."
The lawsuit also alleges that Twitter had "ample notice" of security risks to internal personal data and that it ignored repeated "red flags" of the "malign campaign" by Saudi authorities against critics.
Last week, a Saudi court handed out a death sentence to Muhammad al-Ghamdi based on views he expressed in tweets, in what Human Rights Watch (HRW) condemned as an "escalation'" of the campaign against free speech.
Saudi border guards implicated in killings of Ethiopian migrants
In a recent development, Germany ended a training program for Saudi border forces amid reports that they are implicated in "deliberate mass killings" of predominantly Ethiopian migrants attempting to cross the border with Yemen.
In a statement to The Guardian, the German Interior Ministry said the program had been "discontinued" following reports of "massive human rights violations" by Saudi border forces.
Earlier reports said the US and Germany had been involved in long-term training programs for forces commanded by the Saudi Interior Ministry and responsible for land and maritime security, including its border force.