Saudi Arab
Missile reportedly hits Saudi Arabia's Dammam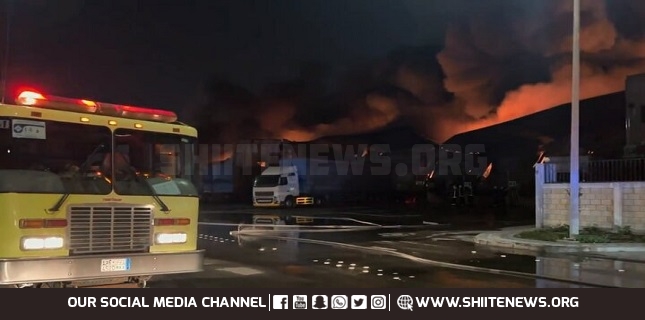 While Saudi media reported a large fire in eastern Saudi Arabia, some social media users claimed that the fire was ignited by a missile attack.
Saudi media, on Friday evening, without mentioning the cause, reported the occurrence of a fire in the industrial city of Dammam in eastern Saudi Arabia.
Saudi TV channels, including Al-Akhbariya, reported that firefighters spent hours trying to extinguish the fire in this industrial town.The Yemeni website Al-Samoud quoted some social media users as saying that the fire may have occurred after a missile attack.
However, Yemeni news sources and armed forces have not confirmed the report related to the attack on eastern Saudi Arabia so far.