Saudi Arab
Wife of jailed Saudi rights activist raises alarm about his life amid lost contact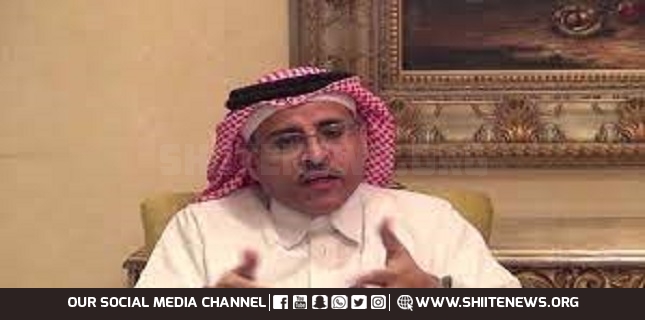 The wife of a prominent jailed Saudi Arabian political activist and academician expresses deep concern over the fate of her husband after she lost contact with him on October 23 for the first time during his nearly decade-long imprisonment.
Maha al-Qahtani, who is based in the United States, said she spoke to her husband, Mohammad al-Qahtani, by phone "once or twice a day for 10 years" since he was taken into Saudi custody in 2013.
"He was pushing us to move on and enjoy our time. He did not abandon his responsibilities as a father and husband, even in prison," she added.
Maha, however, emphasized that the "fact that communication was completely cut off indicates that something is being hidden."
She said she has run out of patience after keeping silent for a decade and expressed her concern as to whether his husband is alive or not.
Maha added that her efforts to get information about her husband from Saudi authorities in recent weeks have failed.
Mohammad al-Qahtani was a founding member of the Saudi Civil and Political Rights Association, an NGO formed in 2009 that documented human rights abuses and pushed for elections in Saudi Arabia. The NGO was dissolved in 2013.
In 2013, Qahtani was sentenced to 10 years in prison that year for allegedly providing information to outside sources, including UN human rights mechanisms. He had been slated for release later this month.
Mohammad, in his late fifties, began a hunger strike together with 30 others in the kingdom's infamous maximum-security Ha'er Prison outside Riyadh last September.
Maha said her husband on October 10 complained about a fellow inmate who was monitoring him "everywhere and all the time" and "inciting mentally ill patients" against him.
"I complained to a responsible officer in the prison, but the issue is developing," Maha recalled him saying.
"Anything that happens to me, they are responsible because they have knowledge of the matter," he said, before the connection was cut.
Maha said she was especially worried about her husband because another founder of the Saudi Civil and Political Rights Association, Abdullah al-Hamid, had died in custody in the prison two years ago.
Saudi Arabia, which boasts about subscribing to the radical Wahhabi ideology as its official school of thought, has attracted notoriety far and wide over its intolerance of dissent.
Riyadh has even manipulated its so-called counter-terrorism law to prohibit any sort of popular opposition to the state and its actions.
The news concerning Qahtani's health condition and life emerged amid frequent reports pointing to Saudi officials' unashamed execution of domestic activists, many of whom happen to face the measure at a young age.
The Special Rapporteur on the situation of human rights defenders Mary Lawlor, on Wednesday expressed serious concern over Qahtani's health condition and life, saying she is gravely concerned about the use of incommunicado detention as it represents a violation of detainees' rights under international law.
"I am calling on the relevant authorities in Saudi Arabia to inform his family of his whereabouts and current state of health, and to allow access by his family and lawyers," she said.