Featured
Saudi Arab
Saudi Arabia detains 78 officials in new corruption case amid royal power struggle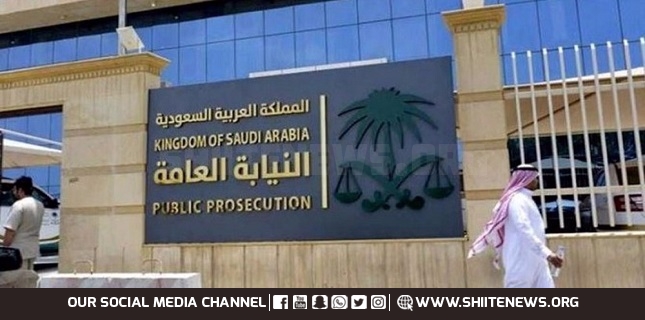 Saudi authorities have detained dozens of officials in a new alleged anti-corruption case amid reports that Crown Prince Mohammed bin Salman is seeking to get rid of potential rivals to the throne.
The English-language daily newspaper Saudi Gazette, citing the country's Oversight and Anti-Corruption Authority (Nazaha), reported that 78 individuals were jailed on charges of bribery, forgery, and money laundering.
The report added that the defendants were employed in the ministries of defense, interior, health, justice, education, municipal and rural affairs as well as housing.
The Saudi Gazette added that the arrests were made after Nazaha authorities carried out 3,207 inspections. Another 116 officials were investigated for several crimes as well.
Ever since bin Salman became Saudi Arabia's de facto leader in 2017, the kingdom has arrested dozens of activists, bloggers, intellectuals, and others perceived as political opponents, showing almost zero tolerance for dissent even in the face of international condemnations of the crackdown.
In what is viewed as the biggest purge in the kingdom's history, Saudi royals, billionaires, and senior government officials were tortured and blackmailed in November 2017, when they were rounded up and detained at the Ritz-Carlton hotel in an extraordinary power play by bin Salman to remove people who could potentially pose a political threat.
As many as 500 people were rounded up in the purge, which continued until 2019. According to The Wall Street Journal, the Saudi government targeted cash and assets worth up to $800 billion.
The purge was believed to be meant to consolidate the then-nascent rule of bin Salman.
Former detainees and associates of several people caught up in the crackdown have said the detentions were arbitrary, lacking in any judicial process, and frequently targeted foes of the prince.
British daily newspaper the Guardian, citing a source, said the November 2017 round-up at the Ritz-Carlton hotel in Riyadh "was about consolidating his (bin Salman) rule, plain and simple" and came before the cruel murder of dissident journalist Jamal Khashoggi at the Saudi consulate in Istanbul on October 2, 2018.
"The fact that he got away with it allowed him to do the latter. The same guards involved in the Ritz were involved in the killing," the source said.
Most were later released after reaching unspecified financial settlements with the authorities.