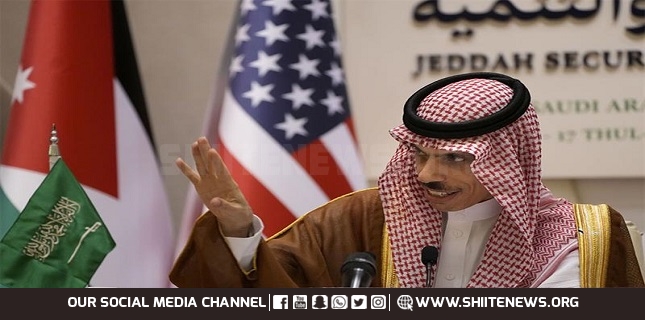 Minister of Foreign Affairs of Saudi Arabia said on Saturday that there is no such thing as an "Arabic NATO."
Discussions on the US-led plan to form a so-called joint defense pact with Israel and some regional Arab states are still at an early stage and have already met resistance from several Arab countries who refuse to do business with Israel.
Saudi Foreign Minister Prince Faisal bin Farhan Al-Saud made the remarks in a press conference following the end of a summit bringing together Arab leaders and US President Joe Biden.
The Jeddah Security and Development Summit brought together the leaders of the Gulf Cooperation Council's countries along with Egypt, Iraq, Jordan, and the US.
In his speech during the summit, Biden affirmed that the "US will not walk away" from the Middle East as he tries to ensure stability in a volatile corner of the globe and boost the worldwide flow of oil to curb the rising gas prices.