Saudi Arab
Muslims hold glorious Hajj pilgrimage after 2-year halt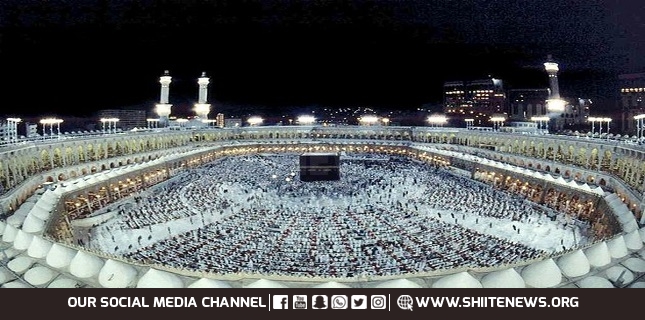 After being deprived of performing Hajj for two years due to the outbreak of COVID-19, now a flood of lovers and enthusiasts of Kaaba, the Sacred House of God, is heading to the Mecca and Medina to perform the Hajj of Tamta more glorious than ever.
As the month of Dhu al-Hijjah approaches, the waiting for the Hajj pilgrims has ended after two years, and the caravan of lovers and pilgrims of the Sacred House of God will leave for Saudi Arabia. Men and women, old and young, especially those who have been waiting for years, feel that they are in heaven on earth when they reach the holy cities of Mecca and Medina.
It is their first Hajj pilgrimage since the outbreak of the coronavirus pandemic. Before going to the holy city of Mecca to perform their Hajj rituals, Muslims will visit the second-holiest city in Islam: Medina.
Many verses of the Muslims' holy book, the Quran, were revealed while Prophet Muhammad (PBUH) resided in Medina, and many important events in the development of Islam in its earliest years happened in this city. Also, the second largest mosque in the world, where the Prophet himself is buried, is located in the city.
This year, pilgrims and lovers from all over the world have come to show the unity of Muslims, regardless of color and race, and to offer their love and devotion to the realm of Allah.
Hajj is one of the pillars of Islam and abandoning it is considered a great sin. In the last two years, due to the coronavirus pandemic, the glorious Hajj rituals were scaled down and lovers of the House of God were waiting for the day when they could enter this holy place.
Now, a flood of worshipers has arrived to strengthen the covenant of worship with God in this holy land. In these precious days, a person evaluates himself and thinks about how much his individual and social way of life and behavior has been in line with God's satisfaction. He makes a covenant with his God to correct the shortcomings and take a step toward improvement and base his life on the path of happiness and perfection.
The atmosphere in the Hajj rituals is as if the Kaaba is the central point of love and you are the same little particle that came to this ocean to acquire knowledge.
Not only is there no passion for anyone or anything, but you forget yourself and are filled with the passion of servitude with complete sincerity.