Featured
Saudi Arab
Saudi-Led Coalition: 430 missiles, 851 drones fired at Saudi Arabia since 2015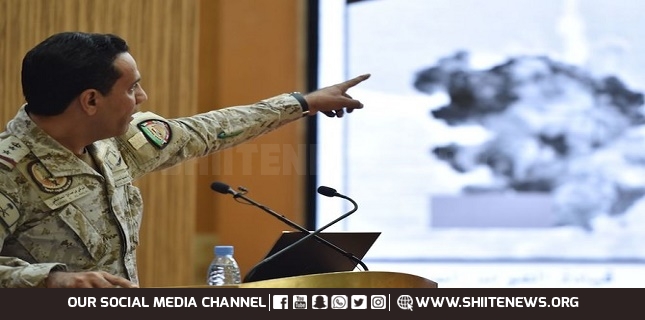 The Saudi-led coalition said on Sunday the the Yemeni forces had fired 430 ballistic missiles and 851 armed drones at Saudi Arabia since the war started in 2015, killing 59 Saudi civilians.
The spokesman of the Saudi coalition, General Turki al-Malki, claimed that the Yemeni forces had been using Sanaa airport as a base to launch attacks on the kingdom.
Malki denied there was a blockade on Yemen, adding that Sanaa airport remains open for U.N. and humanitarian organisations' flights.
Saudi Arabia, backed by the US and regional allies, launched a war on Yemen in March 2015, aiming to bring the government of former Yemeni president Abd Rabbuh Mansur Hadi back to power and crushing Ansarullah movement.
The war has left hundreds of thousands of Yemenis dead, and displaced millions more. It has also destroyed Yemen's infrastructure and spread famine and infectious diseases.
Yemen now is home to the world's largest humanitarian crisis, with at least 7 million people on the brink of famine and hundreds of thousands suffering from cholera.