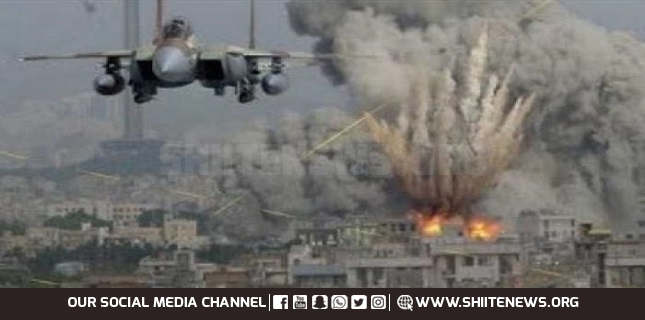 Yemeni sources reported on Monday night that airstrikes and bombings by the Saudi coalition continued in various parts of Yemen.
According to the Al-Masira news network, the sources said that Saudi fighter jets bombed the Al-Baraha district Taiz province, Baqam in Saada province, Harz in Hajjah province, Sarwah and Al-Juba in Marib province.
Al-Juba and Sarwah districts in Marib province were also bombed 6 and 4 times by Saudi coalition fighters, respectively.
On the other hand, a Yemeni source reported the violation of the ceasefire in Al-Hudaidah, Yemen, by the aggressors and their affiliated elements.
Saudi Arabia, with the support of the United States, the United Arab Emirates and several other countries, has invaded Yemen since March 2015 and laid siege to it by land, sea and air, but has so far failed to achieve its goals due to the resistance of the Yemeni people. 219