Saudi Arab
FM: Saudi Arabia 'serious about' detente with Iran, talks 'cordial'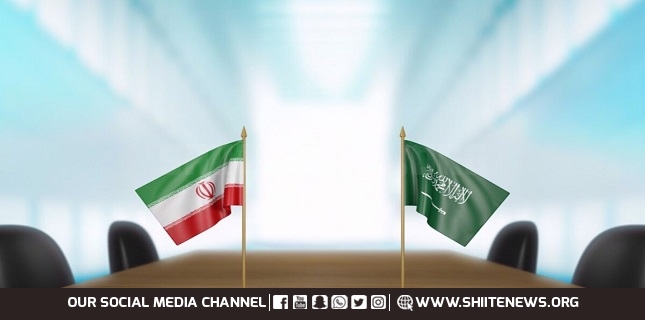 Saudi Foreign Minister Prince Faisal bin Farhan Al Saud has signaled his country's desire to repair relations with Iran, saying the kingdom is "serious" about talks with the Islamic Republic.
The two Middle East heavyweights have held four rounds of talks since April, including a first meeting last month with the government of new President Ebrahim Raeisi.
In an interview with the Financial Times published on Friday, Prince Faisal described the negotiations as "exploratory" but "cordial".
"We are serious about the talks," he said. "For us it's not that big a shift. We've always said we want to find a way to stabilize the region."
Saudi Arabia unilaterally cut diplomatic ties with Iran in January 2016 after angry protests were held outside its embassy in Tehran in reaction to the kingdom's execution a senior Shia cleric.
The Financial Times cited an unnamed Saudi official as saying that Riyadh was considering an Iranian request for it to open its consulate in Jeddah. Riyadh was also considering allowing Tehran to reopen its representative office for the Organization of Islamic Cooperation in the port city, it added.
Under Crown Prince Mohammed bin Salman's stewardship, Riyadh had aggressively pursued a confrontational policy vis-a-vis Iran, but Prince Faisal indicated that his country has changed tack.
"The leadership has a clear policy that the priority is prosperity, building the country, Vision 2030, and you can't deliver those things with a region in turmoil," he said. "So while we will vigorously defend our national security and our sovereignty, we will try to resolve them through diplomacy as well."
Saudi Arabia has been waging a destructive war on Lebanon which has left the kingdom mired in a quagmire. Its brief detention of Saad Hariri while he was Lebanon's prime minister and murder of dissident journalist Jamal Khashoggi also landed it in hot water.
Prince Faisal cited a "confluence of events that made it feel like it was the right moment" to talk to Iran.
"We were always willing to talk if they might actually be serious," he said. "Various factors came into play."
Last month, Saudi Arabia's King Salman bin Abdulaziz Al Saud expressed hope that Riyadh's direct dialog with Tehran would lead to confidence building.
Iran's Foreign Ministry spokesman Saeed Khatibzadeh has said Tehran is pleased with how negotiations have proceeded with Saudi Arabia, emphasizing that the two regional players have the capacity to establish "sustainable" ties.